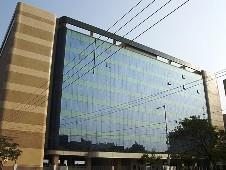 IT firm Tata Consultancy Services said on Thursday it has opened new business process outsourcing centre in Philippines.
This is the company's first business process outsourcing centre in the South-East Asia and the latest addition to the company's Global Network Delivery Model, Tata Consultancy Services said in a filing to the Bombay Stock Exchange.
"Our new BPO centre in the Philippines strengthens our Global Network Delivery Model and allows us to enhance our delivery capabilities to our clients across Asia Pacific and the rest of the world," TCS head Asia Pacific Vish Iyer said.
TCS's business process services offering
include managing operations and business functions for all global customers.
"Through this, we will aim to maintain a high level of engagement with our employees, which in turn will increase the certainty of business outcomes for our partners and clients," Iyer added.
TCS share was trading at Rs 1,087.15 on the BSE, up by 1.04 per cent from the previous close.