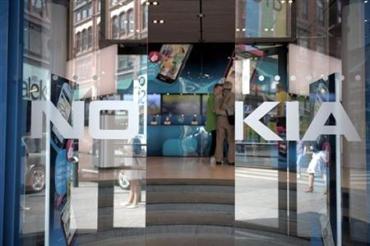 The Income Tax department on Monday told the Delhi High Court that the offer of Finnish mobile maker Nokia to pay a minimum deposit of Rs 2,250 crore (Rs 22.5 billion) to it, out of the company's total tax liability of nearly Rs 6,500 crore (Rs 65 billion), is not acceptable.

Nokia India, however, stuck to its offer and said it is for the department to decide if they are better off with the proposed amount or without it.

A bench of justices Sanjiv Khanna and Sanjeev Sachdeva observed 'you (Nokia) are offering nothing'.

To this, senior advocate Harish Salve, appearing for Nokia, said, "we are not in a position to offer more" and added that Rs 2,250 crore is minimum depending upon the outcome of its deal with Microsoft.

Earlier, the mobile handset-maker firm had sought lifting of a stay on transfer of its assets in India saying the court's injunction will jeopardize the sale of its Indian arm to Microsoft under the $7.2-billion global deal. The bench listed the matter for December 9 when Nokia has to give
details of its assets and liabilities as well as how much tax it has paid.
The bench also questioned Nokia India's intention behind sending Rs 3,500 crore (Rs 35 billion) to its parent company as dividend of 18 years and asked why the amount should not be brought back.
The bench made the observation after Nokia said it is exiting the mobile manufacturing business, globally, irrespective of whether its plant in India is sold.
The bench said that earlier Nokia had said it will continue manufacturing of mobiles here and now it is saying its unit in India will be wound up eventually.
"Why did you transfer Rs 3,500 crore abroad?
"Was it not your intention not to keep liquid assets here?
"You had Rs 4,100 crore (Rs 41 billion) cash here (dividend and tax combined).
"You repatriate it.
"When they (IT department) attach your bank accounts, you come here.
That time you were categorical that manufacturing (here) will go on.
Now, there is a change in your stand.
So shouldn't the amount (that was repatriated) be brought back to India?" the bench said.