While most others have not been able to replicate the WeChat model successfully, experts expect Jio to be able to score on its 300 million plus new mobile phone users.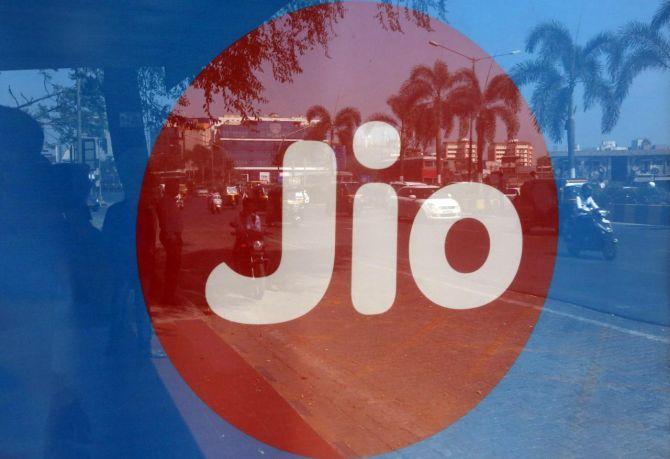 Taking the WeChat model ahead, Reliance Industries' online-to-offline (O2O) retail plans include providing all services in one app.
After the likes of Snapdeal, Freecharge, Flipkart, Paytm, and Hike, Reliance Jio would be launching its 'Super App', which will have more than 100 services in one app, it is learnt.
While most others have not been able to replicate the WeChat model successfully, experts expect Jio to be able to score on its 300 million plus new mobile phone users.
"RIL's plans include creating a whole new ecosystem, where customers would be able to buy online as well as shop offline.
"They would be able to interact with brands via chat services, buy travel tickets, pay bills, buy investment plans, ask for GST invoices - everything in one app," said a source close to the development.
For many new mobile phone users, Jio was the medium that introduced them to internet, e-commerce, digital transaction, net banking as well as entertainment.
The concept of Super App, which requires some getting used to, would fly with this set of users, experts believe.
"The thing about Jio is it exposed many people to the internet for the first time. Jio is the internet for many," K Ganesh, founder, GrowthStory said.
"For 300 million people, Jio will be what introduces them to e-commerce."
According to experts, for Jio inculcating the new habit of using one app would be much easier than it has been for others.
Typically, Jio users are first-time mobile phone users who have handsets with limited space.
So, a Super App would be able to help them in all their digital commerce needs.
"Jio closes the loop that none of them has been able to before," Arvind Singhal, chairman and managing director, Technopak, said.
It doesn't have to be an app, he argued, it can be a service.
Jio world could be that one app that does it all.
This is what happened with WeChat in China.
The app came at a time when space was still limited on phones and a one-stop shop service, which did it all, was the need of the hour.
Number of Reliance Jio users - 300 million
Reliance Trends Store - 557
Reliance Market - 46 stores
Number of registered Kirana stores - 2.5 million
Number of retailers - 750,000
First mover advantage, timely updates to the service, and making the whole process of buying services and products made WeChat an integral part of China.
RIL, experts believe, is going to try and replicate that.
The track record in India, vis-à-vis Super Apps has, however, not been great.
Almost all major online marketplaces as well as wallet firms tried the WeChat model but could not make a breakthrough.
Kavin Bharti Mittal, founder and CEO of Hike, wanted to create a WeChat-like ecosystem till last year.
He changed tact in early 2019.
"In 2019, we continue to double down on both social and content but we're going to do it with an evolved approach.
"We're going to do it across multiple apps.
"That means, in 2019, we're going to go from building a Super App that encompass everything, to multiple apps solving one thing really well," he said in January.
He went on to say that in his business user experience is key and the value isn't just in the number of users but how engaged they are on our platforms.
Unbundling Hike into multiple apps focused on doing one thing allows them more room to deliver much more around one problem, he said.
"Moving to a multi-app strategy no longer restricts us to a specific segment of the market.
"This is going to allow us to explore different parts of the market which is important given a significant number of new internet users have come from an older age demographic previously un-targeted by Hike," Mittal said.
Companies such as Snapdeal, Paytm, and Flipkart have all tried to integrate different things such as chat services on their apps to somewhat replicate the WeChat model.
Paytm in December last year pulled the plug on its in-app chat feature.
In 2016, Flipkart had tried something similar but the initiative was dropped soon after.
Now, Flipkart's fintech platform PhonePe is trying to replicate the WeChat model.
In 2017, Sameer Nigam, founder and CEO of digital payments company PhonePe, flew to China with his team.
He visited the office of WeChat.
"We want to be a Super App, where we want consumers to transact for everything.
"So, I would not build a Hotstar, Gaana or a Hike, but I want to enable anyone who has got a transaction in their business to integrate with us," Nigam had said.
Photograph: Shailesh Andrade/Reuters