Trends like bundled offers and 4G-LTE feature phones could become mainstream in 2018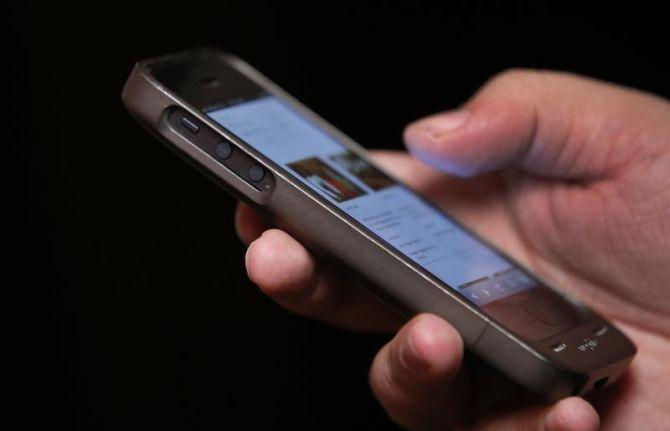 Once growing at a breakneck pace, smartphone sales slowed considerably in 2017 to 14 per cent, analyst firm Counterpoint Research reckons.
The phase that began in 2011 made India the fastest growing major smartphone market in the world by 2013, when the market more than doubled to 44 million handsets.
Signs of a slowdown were visible by early 2016.
During the year, growth in shipments fell to 18 per cent from over 61 per cent in 2015, in which year the market had crossed the 100-million mark.
Shipments in 2016 were affected during the last two months because of demonetisation.
Expect for the lingering effects of the note ban for a few weeks in January and early February, smartphone shipments in 2017 were normal but are likely to have remained at 130-135 million for the full year.
This is 10-14 per cent higher than the previous year's shipments of 118 million handsets.
The influx of 4G-LTE feature phones with utility apps and an easier interface for web browsing dented the growth of smartphone sales last year.
The Reliance's Jio phone that offers easier access to online content has turned the trend around.
Other Indian handset makers like Intex, Micromax and Lava, too, are targeting this set of consumers.
According to Counterpoint Research, these efforts will boost the country's Internet user base to 500 million from 420 million last year.
A recent study by the Mobile Marketing Association and Kantar IMRB found almost 85 per cent of feature phone users did not intend to switch to smartphones with their next purchase.
With 75 per cent of their respondents from the upper and middle socio-economic classifications, the study suggested affordability was not the only factor keeping consumers away from smartphones.
Emerging trends like increasingly local manufacturing of handsets and higher average selling prices will become mainstream in 2018.
According to Tarun Pathak, associate director, Counterpoint Research, close to 90 per cent of handsets sold in the country are assembled locally.
This year, the focus will be on completely knocked down (CKD) manufacturing, deviating from semi-knocked down (SKD) production.
"Localisation of components like the printed circuit board assembly will be receiving a boost. Also, the refurbished and used handset market is expected to grow by 30 per cent in 2018," he said.
Consumers' increasing appetite for better handsets pushed up the average selling price of smartphones to Rs 10,000 in 2016. In 2018, the number is expected to move up from the Rs 12,000 average price in 2017.
According to Pathak, Rs 15,000 could become the "sweet spot" in the smartphone market.
India's smartphone users have stayed away from bundled offers, except in certain cases.
This trend may change this year and could alter industry dynamics.
Photograph: Mike Segar/Reuters