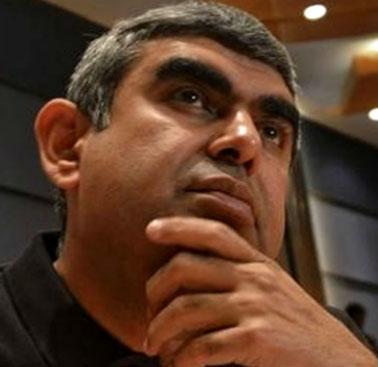 In the past two years, Infosys has seen exits in Sanjay Jalona, Michael Reh, Samson David, Manish Tandon, Ronald Hafner and Anup Uppadhayay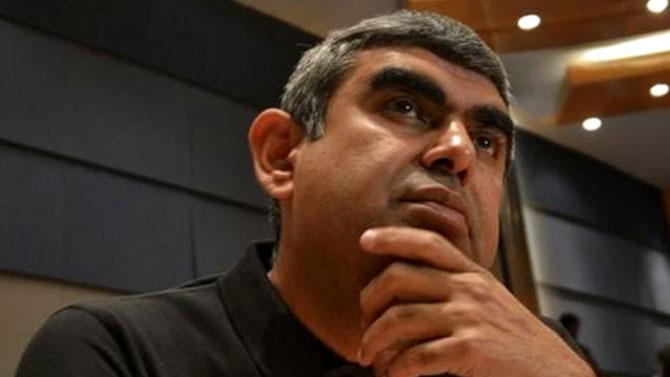 The exit of Sanjay Purohit, the seventh key executive to quit Infosys, shows the challenges its first non-founder chief executive Vishal Sikka is facing.
Sikka, a former board member at business software company SAP AG, has been trying to push the Indian IT services firm to shift its business model from a people-dependent one to higher productive mix of software and people.
Infosys had tried a similar path in the past, when the last of the co-founder S D Shibulal as its chief executive pushed the Infosys 3.0 model, but with little success.
This had led to a lot of dissatisfaction in the leadership that brought its founder N R Narayana Murthy back at the helm. After Murthy shaped things up at Infosys, he brought in Sikka to lead Infosys to the future.
Even today, Infosys is considered an outsourcing shop that can cut IT costs for global firms by moving work offshore than helping them strategically on their technology road map.
This has been worrying Sikka, too. In the past two years, he has brought in new measures such as design thinking and zero distance by putting project managers to pitch how they cut time, saved costs and improved productivity for clients.
He also has put in efforts to automate routine work - repeated work that requires less experienced staff - and reduce hiring of fresh engineers.
"The DNA of a product person and a IT services person is different. It is unfair to put them on the same room and expect results," said Sanchit Vir Gogia, founder and chief executive of Greyhound Research, an IT and telecom research and advisory. "Sikka is a brilliant person. He comes from a product background and has never had sales experience. In IT services, you need a different skill. He is finding it tough to fit."
Sikka has made public his disappointment of cutting revenue forecast and has shuffled people in key roles.
At least seven key executives including Purohit, who was moved from heading the consulting arm in July, have quit. It includes executives such as Michael Reh, who was brought in from SAP by Sikka to head next-generation products and solutions unit EdgeVerve.
"By and large, the conversations that we have are these IT-oriented kind of conversations that are largely cost- and RFP (request for protocol)-driven. I have accepted this and we are transforming in this segment, too, but that is one source of unhappiness for me. I wish that we had the ability to have a much more strategic conversations, we have started that but still at a relatively small number of clients," Sikka had said last month.
Infosys has struggled to elevate itself to consult chief executives of global companies that would fetch long-term high-margin contracts.
The Bengaluru-based software behemoth had in the past set up a consulting subsidiary and acquired Zurich-based Lodestone that had expertise in SAP consulting, but seen key consultants exit eventually.
In the past two years, Infosys has seen exits in Sanjay Jalona, Michael Reh, Samson David, Manish Tandon, Ronald Hafner and Anup Uppadhayay.
Photograph: Danish Siddiqui/Reuters