The company has been a part of the start-up ecosystem in a big way from early stages right up to when the companies start achieving full scale.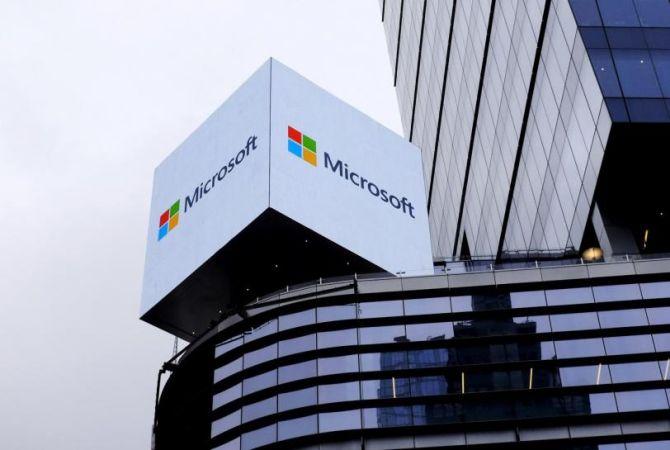 Global technology giant Microsoft announced the launch of a $500 million programme that delivers access to technology, go-to-market and community benefits to help start-ups grow their customer and revenue base.
"We are committing $500 million over the next two years to offer joint sales engagements with start-ups, along with access to our technology, and new community spaces that promote collaboration across local and global ecosystems," the firm said.
While the company did not give out any specific numbers for investments in India, Microsoft India managing director Anant Maheshwari told Business Standard that the company has been a part of the start-up ecosystem in a big way from early stages right up to when the companies start achieving full scale.
"We see start-ups and unicorns as customers. It's a focus area for us to do a lot of work with these companies in India as many of them are now reaching scales where they are looking for tech solutions beyond pure play infrastructure," said Maheshwari.
He added that Microsoft's accelerator in Bengaluru is amongst the most successful start-up accelerators across the country and it works with many different companies in the early stage of their development.
Microsoft is deeply engaged with the developer community to provide capabilities and toolkits to create their offerings and products, he said.
The Microsoft for Startups programme will provide startups with up to $120,000 in free Azure credits, enterprise grade technical support and development tools like supporting the languages of their choice, such as Node.js, Java and .NET.
In addition, qualified startups will also get access to productivity and business applications, including Office 365 and Microsoft Dynamics 365.
The programme will connect qualified startups with new customers and channel partners through over 40,000 Microsoft sales representatives and hundreds of thousands of partners, build on a cloud platform to connect them to existing and new Microsoft initiatives.
"The overall startup ecosystem in India is maturing. We are definitely serving them as they reach scale like a Flipkart, Ola or Paisabazaar.
"But there is a very strong approach to serving them in the early stages," said Maheshwari.
They are looking for AI enabled intelligent cloud and modern ways to collaborate with their workforce, he added.
Among the most successful incubates of Microsoft's accelerator programme in India is health and fitness startup HealthifyMe which recently secured $12 million Series B funding.
Microsoft became the exclusive public cloud computing partner for Indian ecommerce giant Flipkart a year ago.
Within months of this partnership Microsoft Corporation joined the likes of Tencent and eBay in investing around $1.4 billion in Flipkart which is the largest funding wins in recent times.
In November, cab aggregator Ola announced their partnership with Microsoft Azure as the preferred cloud service provider for Ola's connected car platform.
Earlier in the week, financial advisory platform Paisabazaar announced a similar partnership with Microsoft to move their entire infrastructure to Microsoft Azure cloud services.
The prestigious accelerator programme has so far incubated about 130 startups in India and over 750 startups globally.
Microsoft also recently announced their partnership with Accenture Ventures to assist growth stage start-ups in the country.
Microsoft is also part of NASSCOM's 10000 Startups toolkit alongside other tech companies like Amazon, IBM and Google in offering exclusive technology support.
Photograph: Rickey Rogers/Reuters