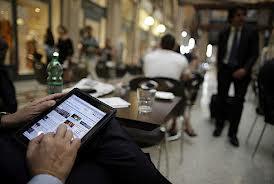 The use of Internet has improved the overall banking services in India, but, it has also led to a heightened activity by cyber criminals making the country the third most affected globally by online malwares, a report by cyber security firm Trend Micro said.

According to Trend Micro's January-March, 2014 Threat Round Up, as law enforcement agencies are slowly being ramped up, cyber criminals are adding more layers to ensure anonymity to conceal their identities to avoid arrest.

India has made it to the top 3 most affected countries by online banking malwares after the US and Japan.

The country slowly rose to the top 3 due to spike in the number of online customers in the country, which could be attributed to a vastly improved banking industry, the report said.

Online banking malware creators updated their portfolios yet again with the addition of new routines to their usual weapons of choice, it added.

"The number of online bankers in India has improved the overall industry but has resulted in significant rise in malicious activities," Trend Micro (India & South East Asia) Managing Director Dhanya Thakkar said.

The mobile banking transaction volume grew along with the number of online money transfers-a-top-ranking secondary means of making inward remittances in India in Q1, 2014, Thakkar added.

The report also revealed that since law enforcement activities against online theft are slowly being ramped up, cyber criminals are starting to add more layers to ensure anonymity in order to protect their identities and avoid getting arrested.