It has invested $2 billion and spent $200 million on its R&D centre in Bengaluru, the largest such centre outside China where some core technologies are under development.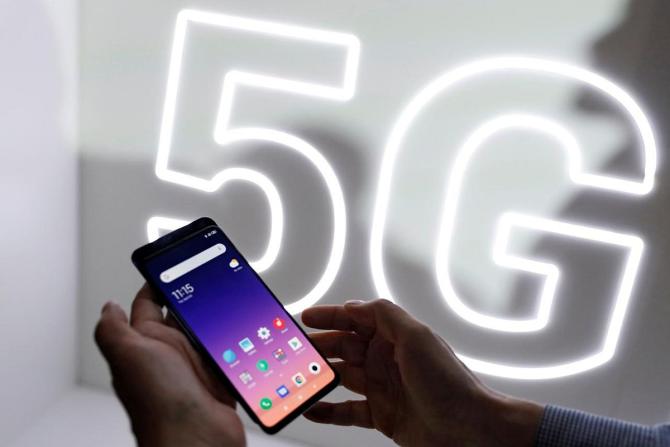 Huawei has entered choppy waters.
It is hemmed in on all sides in India by restrictions that are likely to enlarge the holes in the boat.
After 20 years here, the firm will find it difficult to participate in the upcoming BSNL 4G tender, if sources close to the company are reading the signs from the government right.
Nor is it likely to get permission to undertake trial runs with operators for 5G, for which it has already applied.
These are troubling developments for one of the world's largest telecom gear and mobile device makers that has a lot at stake in India.
It has invested $2 billion and spent $200 million on its R&D centre in Bengaluru, the largest such centre outside China where some core technologies are under development.
It also runs the largest global service centre from India, which handles the running of telecom networks across over 30 countries.
Supporting these investments are 6,000 employees, out of which 4,000 are deployed in R&D alone, and 1,200 in the global service centre.
However, there is a fundamental difference between Huawei's business in India and in China.
In the latter, the consumer business, which mostly includes mobile devices, accounts for 54 per of its revenues and is far larger than the equipment or carrier business.
In India, by contrast, most of its revenues come from telecom equipment and carrier services; its mobile business makes only a miniscule contribution.
It sells mobile devices in India through two brands: the premium Huawei, which starts from over Rs 60,000 and the mass premium Honor, which starts from Rs 10,000.
They were launched in India five years ago and have not set consumers on fire.
These phones are not even among the top five in terms of market share, based on Counterpoint.
Huawei also started an enterprise business just a few years ago which, while growing fast, remains tiny.
It is the 4G equipment space that Huawei has enjoyed success in. It has Bharti Airtel and Vodafone Idea as clients and has rolled out pre-5G networks such as the massive MIMO for both of them.
Operators say Huawei has supported vendors in its tie-ups with Chinese banks, which provide long-term equipment credit of 10-15 years - a big plus for financially strapped telcos.
Huawei, of course, says it never sells based on the lowest price.
It has also played an important role in ensuring tough competition with Ericsson and Nokia, helping to keep prices down.
Before the entry of Jio, analysts said Huawei had about a third of the 4G gear market.
The rest was with Ericsson and Nokia.
But with Samsung coming in and Huawei unable to crack the deal for which they worked hard, the market share equations changed.
Experts who have studied Huawei say its over-dependence on telecom gear and its aggressive entry pricing strategy have ensured it has never really made money in India.
They point out that India currently does not constitute more than 0.5 per cent of the company's global revenues.
Huawei makes more money in countries like Thailand and the Philippines.
However, operators say that Huawei has been much less aggressive on pricing and has walked out of deals rather than offer a low price for 4G gear.
But with the spectre of 5G being closed off to Huawei - as in the US, UK and Japan - its scope for growing the telecom gear business in India will be severely hit, especially as most telcos will also look at upgrading their offerings from 4G to 5G.
Other threats loom too.
Although Huawei predicts that the new technology movement is untested and will not work, companies like Jio and Rakuten plan to become competitors by using their own 5G tech.
And yet, despite all this, Huawei plans to stay put.
"We have a long-term commitment in India.
"We are the most scrutinised firm in the world and we have proven with a 30-year track record.
"We have many firsts in India, which include the first 5G microwave in 2018, and conducting the first 5G network trial under test set up," the firm said.
Analysts say Huawei will surely stay because of its large R&D investment.
It could also expand the mobile device business.
But the crucial factor which will determine its future strategy and importance in India is whether it will have a role in 5G.
Photograph: Rafael Marchante/Reuters