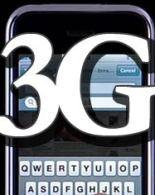 After initial hiccups, the government on Thursday permitted carriage of video calls on mobile networks subject to an undertaking by operators that they would provide interception capability by July 31 this year.
Two operators -- Tatas and RCom -- have already launched 3G services across various circles, while others including Bharti and Vodafone are likely to start services soon. Telecom operators offering NextGen 3G mobile services were asked to stop the services as security agencies were not able to intercept the video calls on real time basis.
The operators had several rounds of discussions with officials in Telecom and home ministries to resolve the issue and they offered several alternatives, including an assurance that a suitable mechanism would be worked out for monitoring such calls.
"After examination of various options, it has now been decided to permit carriage of calls on mobile networks subject to an undertaking being provided by the concerned service providers that they shall demonstrate the required capability by July 31, 2011," Telecom Ministry said in a statement.
They (operators) have to develop the required technical capabilities and offer the same for testing sufficiently in advance so that the testing process is completed and communication regarding satisfactory testing can be issued by the DoT to the service providers by July 31, 2011.
The DoT and the Home Ministry were working together in putting in place some rules and norms for intercepting or monitoring of 3G transactions in the interest of national security.
Earlier, DoT had issued notices to a few telecom operators asking them to stop the 3G services, which includes video calling facility. It also asked them to put on hold the new services till they adhered to security norms for legal interception.
3G mobile services mainly include voice call, video calls and data services. In the data services, operators are claiming to offer high-speed Internet service and required to offer monitoring facility.