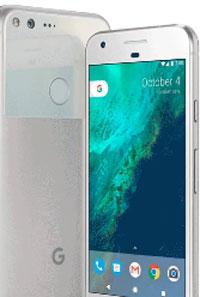 Pixel is the first Daydream-ready phone, with sensors and displays all tuned for amazing VR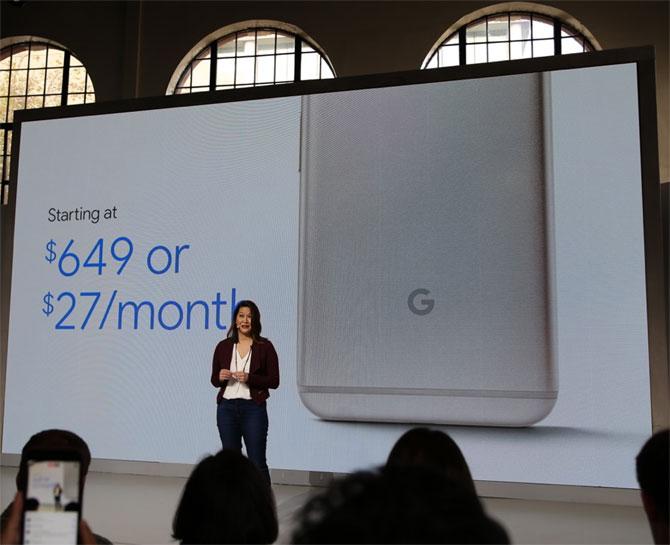 Google is all set to launch its newest line of smartphones and maybe a whole bunch of other hardware products.
At the event in San Francisco, Google hardware chief Rick Osterloh announced the new Pixel phone made by Google.
Pixel has a 12MP rear camera, F2.0 aperture. The camera uses HDR+ by default because there's no shutter lag.
Osterloh says the camera on new Pixel phone is 'best-rated smartphone camera ever.'
Quick Charge gets you 7 hours of power from 15 minutes of charging.

In the US, Google is teaming up exclusively with Verizon.
Pixel is the first phone in the world with the Google Assistant built in.

Available in black, blue and silver, the phone is priced at $649.
Google Daydream
Announcing other products, Google said Daydream virtual reality headset will be available in November for $79.
50+ apps are coming to Daydream by the end of the year, with hundreds more on the way.
Google Wi-Fi
Google also announced Wi-Fi router. Google Wifi is an expandable system that gives you great internet throughout your whole home. And it looks great, too.

Google Home
Many times you can't or don't want to reach for your phone.
To address this Google has designed Googlr Home that works in a hands free way.
It supports music, answers, tasks, and smart home. You just need to instruct it with your voice.
Just say "Ok Google" to get answers to your questions or help getting things done.
Home is available for pre-order in the US for $129, and will be in stores on November 4.