Top officials of Google, Facebook, Microsoft, LinkedIn and the Internet and Mobile Association of India (IAMAI) visited StartupVillage at Kalamasserry to learn more about the technology business incubator and explore avenues to support young entrepreneurs there.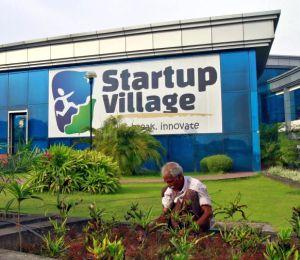 Google India managing director Rajan Anandan, Facebook country head Kirthiga Reddy, LinkedIn country head Nishant Rao, Microsoft consumer channel group head G Chakrapani, IAMAI President Subho Ray and Manorama Online COO Mariam Mathew were part of the delegation that interacted with the firms.
"This is an amazing place and we really need to appreciate the effort that has gone into creating such an incubation facility. This model should be replicated in all other states. The talent, ambition and confidence of these youngsters are impressive," said Google's Anandan.
He said Google currently provided services worth $25,000 per startup as support and the same will be made available to firms at Startup village. There are plans to offer more in the coming days, he added.
Subho Ray said they would extend all possible assistance to young entrepreneurs at the village. "We have formally initiated a discussion with the StartupVillage team. We will finalise a support scheme in due course."
Startup Village chairman Sanjay Vijayakumar said it was a major recognition for Startup Village. CEO Pranav Kumar Suresh said that that 15 startups had been invited by the delegation for an interaction and pitch.