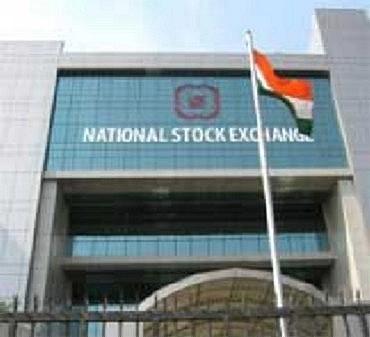 Trading resumed at the National Stock Exchange in the afternoon on Monday after the system faced technical glitches in the morning that led to trade disruptions.
An exchange spokesperson said trading resumed at 12.30 pm and no problems were being faced.
Investors faced problems in executing trades in the morning as technical glitches forced the exchange to stop trading in the cash as well as the F&O (futures and options) segments.
"Due to technical reasons in the cash market, trading has been stopped in cash and F&O segment of the NSE," the exchange had said in a statement at around 10 am
The technical team of NSE is looking into the issue and market re-open time would be intimated shortly, it had said.
A little later, NSE's chief of business development Ravi Varanasi said normal market operations would reopen at 11.15 am.
However, as the technical issues persisted, there was a delay in resumption of normal trading. Operations finally resumed at 12.30 pm.
The spokesperson said cash and F&O segments were functioning normally, but a "display issue has been noticed which is being addressed".
A BSE spokesperson said their exchange was not facing any problems.
Earlier, brokers and those trading on the NSE had said stock prices did not get updated and there was also an issue in accessing the F&O segment.
In a message posted on its website, the NSE had said the cash market segment shall reopen at 12.15 pm and end at 12.22-12.23 pm.
"Cash market segment normal market and F&O segment shall open at 1230 hours," it had said.
The exchange had also said that in the F&O segment, members would be given a 15-minute window to cancel their outstanding orders and the window was to be available from 12.15-12.29 pm.
Meanwhile, the finance ministry has sought a report from markets regulator Sebi on the NSE trading system glitch.
Sebi said it was closely monitoring the situation at the NSE following the disruption of trading due to technical issues.
In a statement, Sebi said it was in touch with the NSE on the issue.
"Sebi is in touch with the NSE and is closely monitoring the situation," the regulator said in a statement.