The government is also trying to curb child abuse and pornography and such platforms act as catalysts in these cases.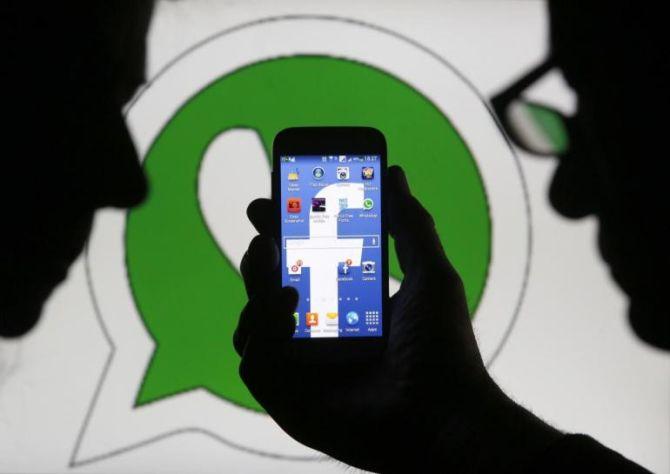 The government is exploring the possibility of blocking mobile applications such as Facebook, WhatsApp, Instagram and Telegram.
It is doing so as it looks to check abuse of these social media and messaging platforms in spreading fake news, which in many cases is leading to mob lynching.
The government is also trying to curb child abuse and pornography and such platforms act as catalysts in these cases.
Various options are being weighed as to how these apps can be blocked on the Internet.
The Department of Telecommunications (DoT) had written to telecommunications service providers (TSPs) and internet service providers (ISPs) on July 18, seeking inputs about options for blocking mobile applications.
According to officials who are aware of the matter, the DoT took a meeting on July 4 with telcos and ISPs to discuss measures that should be taken to curb child abuse, pornography and fake news on internet.
As some stakeholders raised the issue that instances of pornography, etc spread fast on mobile platforms like WhatsApp as compared to the internet, it was decided to rein in these platforms.
"Issues have been raised by Ministry of Electronics and IT (MeitY) and law enforcement agencies for blocking of certain mobile apps... Therefore you are requested to explore various possible options and confirm how the Instagram /Facebook/WhatsApp/Telegram and such other mobile apps can be blocked on internet," the July 18 letter from the DoT said.
The MeitY too had issued a second notice to WhatsApp on July 19, warning the messaging app could face legal action if it failed to curb abuse of the platform.
The ministry's first notice was sent on July 2.
Telecom operators, however, say it would be difficult to block these applications. With the advent of technology, tools such as the virtual private network (VPN) are prevalent in the market, and they allow users to access content that has been blocked at the TSP or ISP level.
The Associated Chambers of Commerce and Industry of India (Assocham) too feels the proposed measure to evolve mechanisms to block applications at the service provider-level is excessive. It would also harm India's reputation as a growing hub of innovation in technology.
Under the present framework, instructions for blocking of websites or URLs are issued by the DoT to internet service licensees, based on the directions of Meity and according to directions from courts.
The blocking was done under the Information Technology Act and Telegraph Act.
"These existing mechanisms require to be reviewed, strengthened and reformed, so as to make them more responsive and accountable," Assocham said.
Further, Assocham said while considering blocking entire applications, its impact on the economy as a whole needed to be considered.
The industry body saw internet shutdowns cost the Indian economy approximately $3.04 billion during 2012-17.
"Besides, it is vital to consider the interests of the consumers whole everybody lives may be disrupted despite having no role in the publication or circulation of unlawful content," Assocham added.
Several cases of mob lynching in recent months took place due to spreading of false messages on WhatsApp on child abductors.
The government took a strong view of this and wrote to the messaging platform to contain the flow of misinformation through "appropriate technology".
Photograph: Dado Ruvic/Reuters