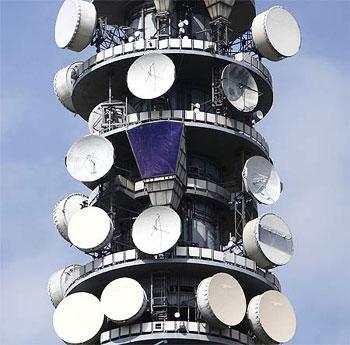 Widening its ambit of probe in the multi-crore 2G spectrum scam, the Enforcement Directorate has begun the process of issuing Letters Rogatory to at least 10 countries including Russia and the UAE to know the source of funding to telecom companies who were alloted the radiowaves.
A Letter Rogatory is a formal request issued by a competent court to a foreign court and processed by the ministry of external affairs on behalf of the investigative agencies to obtain information about individuals and entities.
The ED, which is jointly probing the multi-crore-rupee scam with the CBI, has already approached its counterparts in overseas countries having footprints of some telecom companies allotted the spectrum between September 2007 to January 2008.
Official sources said the papers were being prepared for approaching the local court here for issuance of LRs to countries including tax havens like Isle of Man, Cyprus and Mauritius besides UAE, Norway, Singapore, Libya and Russia.
Sources said the ten countries in question include tax havens like Isle of Man, Cyprus and Mauritius, the Untied Arab Emirates, Norway, Singapore, Libya, and Russia.
They said ED feels that some entities operating in those countries were connected with the spectrum allocation besides certain others who later bought stakes in Indian companies that had bagged the allocation.
Most of the companies that had bagged the spectrum had their subsidiaries and business partners situated in foreign countries.
Untangling the financial transactions web spread across various countries is what the ED is focusing on.
The ED has already finished the first round of its probe with all the main telecom companies allegedly involved in the scam.
The companies have submitted details about their financial transactions, foreign holding, the financial backers and information about their subsidiaries.
The directorate, which has studied the details closely, will now have a second round of questioning with the telecom firms.
The Central Bureau of Investigation is already investigating the case and had recently conducted raids at the premises of certain former telecom ministry officials and former telecom minister A Raja.
The ED has registered a case in this connection under the Prevention of Money Laundering Act.