The current broadcasting platforms believe the road ahead for Netflix might not be a cakewalk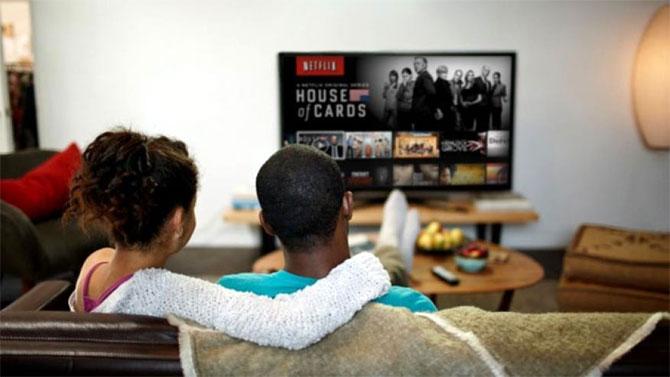 While whispers about Netflix foraying into India have been growing louder over the past few months, media reports suggest the on-demand streaming video content provider is expected to announce its India plans this week at the Consumer Electronics Show (CES) 2016 in Las Vegas.
While the global giant's India debut will be good news for viewers, it is expected to heat up competition for existing players.
However, the current broadcasting platforms believe the road ahead for Netflix might not be a cakewalk.
Zulfikar Khan, chief revenue officer at Eros International, feels the coming of Netflix will be positive for the sector. "Netflix has its work cut out, since content is a localisation-centric business. If Netflix wants a critical mass of subscribers, it will need to bring in more audiences, which will require having a strong local appeal, too."
Netflix has also been gearing up for its India launch, for which it has commissioned 'Bollywood-themed' original content. However, content might not be the only hurdle - there are quite a few existing players, which have a head start.
On their part, existing digital video players in India have upped the ante in the over-the-top (OTT) content and distribution space in 2015. STAR India, the country's leading TV network, launched Hotstar in 2015. On Hotstar, STAR signed Indian comedy group All India Bakchod as a pull to get younger viewers who were not going to log on for just sports. The app currently has close to 30 million downloads so far.
Sony Pictures Network India (earlier called Multi Screen Media), jumped on the bandwagon and launched SonyLiv, its OTT arm. Hungama, Spuul, BoxTV and Ditto TV populate an already crowded market.
The likes of Balaji Telefilms, Viacom18 and Ronnie Screwvala's UDigital are all set to launch their versions of OTT platforms in 2016.
However, a congested playground isn't the only problem facing Netflix. Most Indian players such as Hotstar provide free content, while Netflix is a subscription-based offering.
The success of Netflix in the US was driven by the low cost of subscription and more recently, original content. But, it might not be able to replicate the same model in India, say experts. The average revenue per user for cable operators is nearly $50 a month in the US, while in India this number fluctuates between $2.5 and $3.5.
Add to this, current OTT players have not really pushed the envelope to develop a subscription-led model. According to reports, Netflix had ruled out the possibility of offering its content for free. This makes Netflix's job even more difficult in a market where other players offer free content.
Existing players stress that advertising will continue to be the revenue driver for now. "All the platforms are currently at a nascent stage. They are acquiring customers, building loyalty among them and a brand for themselves. Revenues will flow in from advertising and sponsorships at this stage. Once critical mass for loyal viewers is reached, I don't see why a subscription-led model can't work. Till then, however, advertising will be the staple revenue stream," says B Sai Kumar, managing director and founder at U Digital.
Most players have an ad-supported revenue model, with subscription to content contributing a smaller amount to the overall revenue. A hybrid model has evolved where some of the content is available for free, but premium content has to be paid for.
Experts believe the digital video content space is not a winner-takes-all market as there are enough viewers. According to a Ficci-KPMG report, Indians spend three hours and 18 minutes on their smartphones compared to two hours and eight minutes on television. E-commerce companies estimate smartphone shoppers at about 50 million. Indians are watching a lot of video content and the entry of Netflix will bring more of it to the consumer.
Image used for representation purpose only