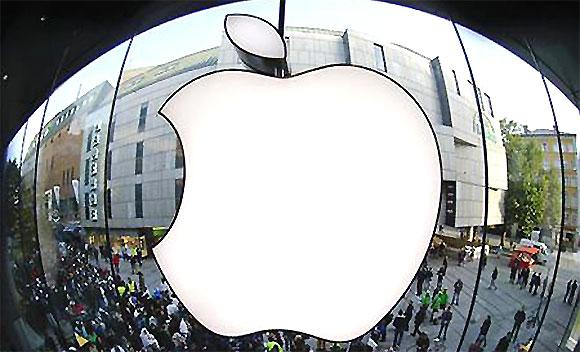 Sales of the iPhone in South Asia, mainly India, grew 35 per cent in the quarter to September as customers deferred purchases ahead of the launch of Apple's iPhone 6s.
The slower growth -- a third of the nearly 93 per cent growth rate registered in the previous quarter -- was also due to consumers waiting for offers during the festival season that began in October.
"Apple fanboys were waiting for iPhone 6s and were not upgrading their devices. Also, customers generally wait for festival discounts, both offline and online," said Vishal Tripathi, analyst at technology researcher Gartner.
"Many consumers were holding off their purchases.
"There was a pause and people adopted a wait and watch strategy," he added.
Apple started selling its iPhone 6s and 6s plus smartphones in India on October 16, three weeks after it began selling these globally on September 25.
"I was really impressed last quarter with our progress in Vietnam and Indonesia and India, among others," Tim Cook, chief executive officer, told investors on Tuesday.
"Also from the currency's point of view and the weak global economies, we do not overly focus on this.
It is a transitional thing and we invest for the long term, so we are continuing to invest for Apple's future," he added.
Apple follows the October to September calendar for its financial results.
The iPhone 6s has had a lukewarm response from customers in India as the base model costs around Rs 9,000 more than the iPhone 6 of a year earlier.
The difference in cost between the base models in the US and India is around Rs 20,000, which has forced customers to defer purchases of these smartphones.
"It is a bit early to tell, because the phones are out there just for four weeks.
Obviously, when we increase prices around the world, it is normal to see some impact on sales, but so far we are encouraged by the response," said Luca Maestri, chief financial officer of Apple, in reply to an analyst's query on the demand scenario for iPhones in countries such as India.
Apple does not disclose the number of phones it sells in India.
Analysts say there will be clarity about Apple's iPhone sales in India during the December quarter results.
"We will get to know how consumers received the new phone next quarter," said Tripathi.
EXPERTSPEAK
Apple fanboys are waiting for iPhone 6s and not upgrading their devices, says Vishal Tripathi, analyst at Gartner
He adds there is a pause as people adopt a wait and watch strategy
Also, customers generally wait for festival discounts, both offline and online, says the analyst
Analysts say there will be clarity about Apple's iPhone sales in India during the December quarter results
Tripathi says people will get to know how consumers received the new phone next quarter
Image: The Apple logo. Photograph: Reuters