Mobile internet penetration has grown thanks to affordable data costs, investments in content and evolution of monetisation avenues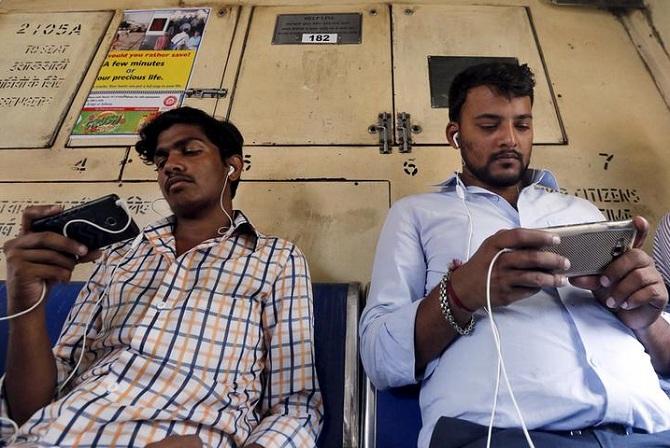 The emergence of faster data at affordable rates has helped increase consumption of long-form content, such as movies and series, in the digital medium.
Successful roll-out of 4G services has been an important driver in the growth of digital videos and specifically the over-the-top (OTT) market.
Short-form content was ruling the charts until now. But now consumers are also opting for long-form content, says a KPMG study.
The report, The Digital First, outlines the key themes affecting the growth of the OTT industry.
In the past two years, India has seen rampant growth in the number of services available, the models they employ and the content they provide.
Aiding these are drivers such as mobile internet penetration thanks to affordable data costs, investments in content and evolution of monetisation avenues.
Additionally, OTT companies have started investing in content tailored for Indian audiences, giving the consumer ample choices.
Girish Menon, co-head, media and entertainment, at KPMG in India, says, "OTT consumption in India has reached a tipping point, with 4G roll-out and related data wars which have resulted in a dramatic and rapid growth in internet penetration and video consumption.
This has also fundamentally altered consumption demographics and patterns, with OTT viewership becoming more mass."
The report goes on to elaborate that historically, OTT could not capture eyeballs in the mass consumer segments, and thus the content was being produced keeping in mind the needs of a niche audience.
Global players such as Netflix are largely restricted to English-speaking audiences located in urban areas and even Amazon Prime Video's and Hotstar's content play is currently largely focused on urban areas.
However, the next 200 to 250 million video on demand (VOD) users are likely to come from the middle class and regional-language speakers.
Existing OTT players are making efforts towards capturing these users by way of dubbing and subbing international content and also by creating content for the Indian market.
However, the strategies differ for each player. While some want to create Indian content with global appeal, others want to create content only for the Indian market.
This has given a serious uptick to investments made by OTT players on content creation and acquisition, though original productions are fast becoming the major cost centres for these companies.
Original content primarily enables platforms to create differentiation and drive user engagement and stickiness.
Additionally, for broadcast networks, original content enables cross-platform user engagement and retention.
In addition to content availability, the evolution of digital payment methods has also helped subscription-led VOD (SVOD) platforms like Netflix.
According to the report, Netflix has seen some traction on its SVOD platform in India. The platform is estimated to have around 200,000 subscribers, up from 50,000-70,000 a year ago.
Currently, OTT players are operating on three business models – advertising led (AVOD), subscription led and the fermium model, a hybrid of the two. With digital advertising on the rise, AVOD players can expect robust growth in revenue.
The report estimates digital advertising to grow at 30.8 per cent CAGR in 2016-21.
Mobile advertising will lead the growth at 50.9 per cent CAGR, while digital video advertisement will see growth at 40 per cent CAGR.
However, to unleash the potential of the OTT opportunity, companies have to become truly digital first, says Menon.
"Organisations can no longer afford to take baby steps and will need to wholeheartedly commit to build out their digital businesses. However, pivoting to a digital business requires a change in the organisational DNA and a 'digital first' mindset.
Building a digital business is an evolving process and organisations would need to adopt a systematic approach balancing scalability and flexibility with speed to market and customer centricity," he adds.
Photograph: Shailesh Andrade/Reuters