Dividend pay-out by the group companies grew at a compounded annual rate of 15.7% under Cyrus, sharply up from 2.5% in the previous three years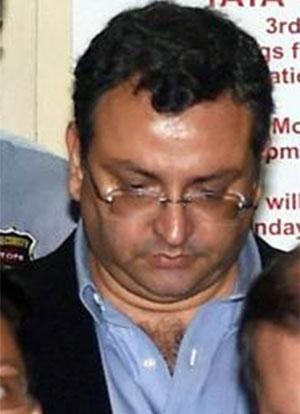 Unlike his predecessor, Cyrus Mistry was more proactive in tapping the group's cash rich companies such as Tata Consultancy Services (TCS) by way of higher equity dividend to muscle-up Tata Sons' balance sheet.
The combined dividend pay-out by the groups' 18 main listed companies grew at a compounded annual growth rate (CAGR) of 15.7 per cent during his three-year tenure, sharply up from 2.5 per cent CAGR during the previous three years.
This was largely due to higher pay-out by the group cash cow - TCS, even as many of the group's biggies such as Tata Motors, Tata Steel, Tata Power and Tata Chemicals either skipped dividend or kept it stagnant under his tenure.
In all, the group's listed companies paid total equity dividend of Rs 10,716 crore (Rs 107.16 billion) in FY16, sharply down from Rs 17,676 crore (Rs 176.76 billion) last financial year but much higher than Rs 6,923.3 crore (Rs 69.23 billion) paid during the first year of Cyrus's tenure in FY13.
The decline was due to normalisation of TCS dividend outgo after its paid one-time special dividend in FY15. This resulted in a 44 per cent year-on-year decline in its dividend outgo last financial year.
TCS, the group's most profitable company, was the biggest source of equity dividend accounting for 80 per cent of all dividend paid by all group companies last financial year.
As Tata Sons holds a little over 70 per cent stake in TCS - more than twice its stake in other listed companies; its finances are disproportionately depended on latter's dividend payment.
For example, Tata Motors, the group's second most profitable company has not paid dividend to its ordinary shareholders in the previous two years, as it is in middle of a large capex both in India as well as in its JLR division in Europe.
The overall payout ratio, the proportion of net profit distributed as equity dividend, increased for the group during Cyrus's tenure. In the past three years, the group companies paid 38 per cent of their annual profits, as dividend up from 31 per cent in the previous three years.
The analysis is based on the annual equity dividend outgo of the group key listed companies and excludes the listed subsidiaries of listed Tata companies.
However, Tata Sons' investment income, including equity dividends from the group companies, grew faster under the last three years of Ratan Tata tenure. In the last three years Tata Sons' investment income grew at a CAGR of 13.1 per cent, nearly half the annual growth of 25.2 per cent during FY10-13.
This is due to the timing of dividend payments by the group companies and their accrual in Tata Sons' balance sheet. For example, TCS final dividend payment for FY16 will show in Tata Sons' results for FY17.
Dividend income typically accounts for 80 per cent of Tata Sons' revenues but a separate break-up of its dividend income for FY16 is not available as yet. However, despite higher dividend outgo, Tata companies continue to accumulate cash at a faster clip.
At the end of FY16, the group companies together were sitting on cash and equivalents worth Rs 1.03 lakh crore, equivalent to nearly half of their net worth last year.
Nearly 70 per cent of this is accounted for TCS and Tata Motors. This gels with Mistry's broader strategy to muscle-up the group finances and increase the reliance on internal accruals to fund growth.
Photograph: PTI Photo