An old consumer electronics warhorse looks to leverage its past. Will it succeed?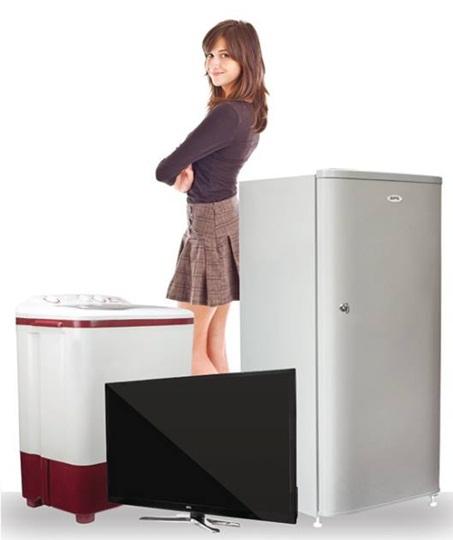 Can it BPL, the brand that once strode the Indian markets as one of the country's homegrown success stories, is diving back into the mainstream.

With a low-key and low-budget marketing plan, it has laid out a strategy for growing its current businesses as well as reclaiming its name in the consumer durables categories.
BPL has been missing from the brand sweepstakes for many years now. Poor management, family battles and growing competition took the group down.

Even though it relaunched itself online last year, allying with e-commerce player Flipkart for exclusive sales of its televisions and other durables, the former consumer electronics giant has struggled to reconnect with its consumers.
In the meantime it has built up its business in home automation and security solutions and medical equipment, but the brand stayed on the side lines.

Now, the group is making a fresh pitch for consumer attention, drawn by the fact that the Indian consumer durable market is expected to grow at 17 per cent annually till 2020 to reach at Rs 20,200 crore (Rs 202 billion).
Getting into the groove
BPL launched a set of LED (light emitting diodes) televisions, refrigerators and washing machines six months ago. Its products are selling online through Flipkart, but growth has been slow. Its sales remain markedly lower at Rs 700 crore for 2014-15.
The BPL group was a behemoth in the nineties with revenues close to Rs 4,300 crore in 1999.

It lost out to sharper competitors from Japan and the USA as well as internal squabbles that affected the family-run business.

K Vijaya Kumar, chief executive, BPL Techno Vision, does not let the past mar his vision for the future.

"In the last 10 years, we have continued investing in R&D which, I believe, will help us re-grow sooner", he said.

Kumar is currently, looking after BPL's home automation and security and surveillance business which is the major revenue generator for the group apart from medical devices arm.
How does BPL plan to reconnect with consumers?

The group says that the brand recall for BPL is still high and to start with the products will ride on the past associations that consumers have had with its products.
The potential for growth in an underpenetrated market has lured many global players in the past two decades to set up base in here and spend on promotion and manufacturing and expand their presence.

Currently, at least 38 major brands are fighting for market share in India, including global leaders like Samsung, LG, Whirlpool, Bosch and Siemens, Panasonic and Hitachi.

"Indian white goods space is too crowded with all major players present in here", a senior industry executive said.
What has drawn the global majors into the country and is driving BPL's future plans is the belief that the Indian consumer durables market is seriously under-penetrated.
According to an industry expert, the players are all playing the waiting game, secure in the hope that the category will expand eventually.
While, penetration of air conditioners is at 60 per cent globally, for India its three percent with near zero penetration in rural households, according to a report by E&Y report (Study on Indian electronics and consumer durables segment).
Washing machines, a category which BPL is focused keenly on at present, are found in 70 per cent of houses globally.
But in India the penetration is just 8.8 percent of the total homes.
The story is the same for the other categories that BPL is making a bid for.
For refrigerators and televisions the scenario is no better.
For TV, penetration in domestic households remain at 60 percent (89 per cent globally) and refrigerators are used in 21 per cent of homes compared to 85 per cent.
Rebuilding the brand
Lower penetration of durable and home appliances is the most attractive feature of the Indian market, experts in the industry say.
However, that comes with a rider; steeper competition, which often leads to price wars and heavy expenditure on marketing and branding.

Without spending on these can BPL beat the crowds?
While the company is confident about its abilities, industry sources say that the climb is going to be steep, given the brand's near disappearance from public memory.

In fact BPL's fall from grace in the consumer space started in late 1990s when LG and Samsung entered Indian market.

Both have since overtaken the homegrown brand to establish themselves firmly in the Indian market.
Over the years, the company that famously had Amitabh Bachchan as brand ambassador in 1995 and had secured profits of Rs 120 crore (Rs 1.2 billion) in that year has seen finances dwindle. In 2014-15, BPL Ltd, the arm of BPL group which looks after its consumer business made Rs 7.8 crore (Rs 78 million) net profit from Rs 23.9 crore (Rs 239 million) of revenue - much lower than its peak Rs 4,300 crore (Rs 43 billion) sales.
K Vijaya Kumar, says that these are hurdles the brand can cross. It will spread the word about the brand digitally and initially leverage social and digital media. "We are not looking for TVCs right now," he says.
The BPL brand, Kumar says has always been about quality, comfort and tech superiority. And the digital campaign will focus on these qualities.

The company has set itself a bunch of targets for the coming year, more modest than the numbers it once achieved, but would still require the company to pull itself up considerably.

As for now it is willing to put down a figure only for the home automation business in which, it wants to acquire 20 per cent share of the Rs 600 crore (Rs 6 billion) home automation market in India by 2019.

"Our expectation from the surveillance business, which is pegged at Rs 2,500 crore (Rs 25 billion), is that we should be doing business worth around Rs 100 crore (Rs 1 billion) in the first year of operations and then scale up to Rs 250 crore (Rs 2.5 billion) in next three years", Kumar said.
While these are still on paper, there is little doubt that the brand is finally willing to step out of the shadows in 2016.