The project aims to build nano satellite weighing less than 15 kg, to study various aspects, including affect of solar storms, lightning storms and earthquakes.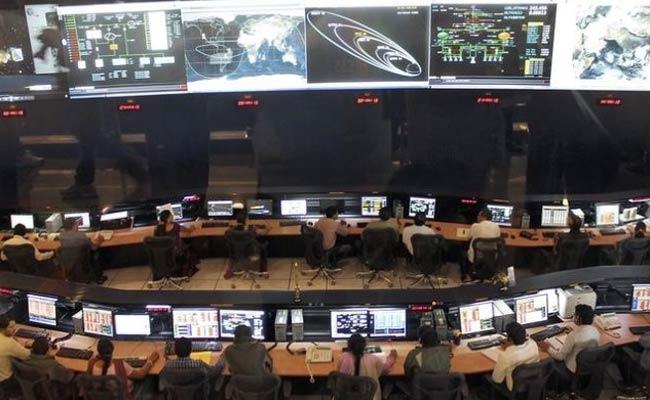 Engineers at the Indian Space Research Organisation. Photograph: Reuters
The Indian Institute of Technology (IIT-M) Madras plans to meet the next milestone of its earth satellite project by the end of this year.
The project, started in 2009 by a team of IIT-M students, aims to build a nano satellite weighing less than 15 kilogramme, to study various aspects, including affect of solar storms, lightning storms and earthquakes.
After completing an Isro milestone of preliminary design review in March, 2014, the IIT-M team is currently building a prototype of the integration model of the satellite, which involves setting together different components.
"We are planning to do the integration model for the next three months. Once we are confident about our design and our own test, we will then do the environmental test, in which, the satellite would be put into various temperatures and conditions," said R David Koilpillai, dean (planning), IIT-M.
He said, "Then, we will go back to Isro for the next review, which is the critical design review. Once we get the clearance, we will build the flight model," he said.
IIT-M is aiming for the critical design review by the end of the current year and later come up with flight model in the first half of 2016. Isro would inform the institute about the launch slot during the critical review, said Koilpillai.
The satellite is expected to be placed in earth's orbit at a height of 600-800 km and houses a high-energy particle detector designed to measure fluctuations in the flux of protons and electronics in the upper ionosphere. It also comprises seven different subsystems with each performing vital functions of the orbiting spacecraft.
The project's scientific goal is to study the energy spectrum of charged particles in the upper ionosphere and understand the affects of solar storms, lightning storms and seismic activity.
Though the satellite is designed to survive a year, its life can be extended further one year.
The total cost of the project, including prototyping and different phases has been around Rs 3 crore. A portion of it had been covered by IIT-M and the rest from the alumni.
A cleanroom for the project, namely IIT Madras Space Lab, was launched last week in the institute's campus.
Currently, nine faculty and 80 students are involved in the project, and over a period of time, around 150 students would be involved.