In absence of hard facts, the group risks losing public trust, says the firm, which has investment from the Tatas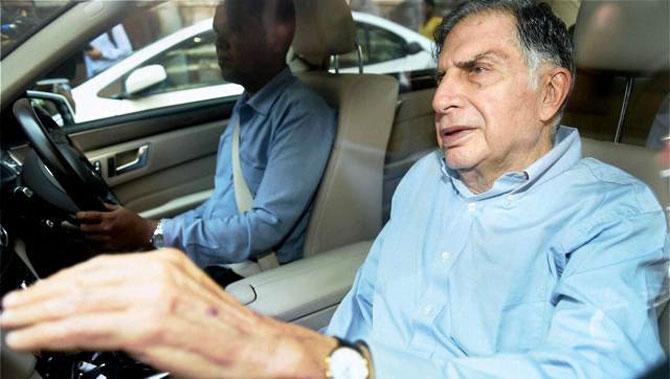 Proxy advisory firm Institutional Investor Advisory Services (IiAS) has said the Tata group, which has seen unprecedented event in the past week, should start communicating pro-actively. It warned that the group riskslosing public trust otherwise, it warned.
"The Tata group, given its stature and its century-old presence, is responsible and accountable to a much wider set of stakeholders. It is time that the Tata group takes cognizance of this and begins to proactively communicate," IiAS said in a note titled Turbulence at Tata Sons: What stakeholders are asking on Friday.
Tata Sons, while not listed, sits at the apex of the largestbusiness group in India, the note said adding: "It enjoys a stellar reputation and is considered the epitome of all that is good and ethical. It sets the tone and tenor that all other Indian companies try follow. And it is in this context, the Tata group needs to be more forthcoming about the recent developments."
Tata Sons has stated that it is beneath its dignity to engage in a public spat on the allegations made by Cyrus Mistry in his email.
"While decorum is expected, given how the dice have rolled, Tata Sons has not been left with much choice but to explain its decision to replace Cyrus Mistry. In the absence of hard facts to substantiate their action, the group risks losing public trust," the firm, founded by ace deal maker Anil Singhvi and former Fitch executive Amit Tandon, said.
The Tata group, through Tata Investment Corp, holds equity in IiAS. The report said the discussion (and scrutiny) was along three arcs. The first was the legality of the process, the second the decision itself, and finally, what happens now that Cyrus Mistry has been ousted?
"For investors, while the third is more fundamental, for the group the first two also matter," the report said.
According to the firm, in going public in his self-defence Cyrus Mistry has altered the group's equation with the eco-system within which it operates.
The group should no longer expect to be revered and now must prepare for coming under far greater scrutiny of its financials and workings, IiAS concluded.
Photograph: PTI Photo