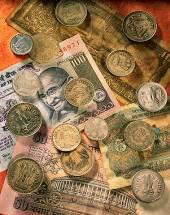 Dreams of a better life turned into a nightmare for several sex workers in Kolkata's largest red light district Sonagachi, who lost their lifelong savings in Ponzi schemes which promised to double their money.

"I had invested two lakhs a year ago on the promise of doubling the money in three to four years.

"Initially I was getting interest in time, but since January this has stopped," says 30-year-old sex worker Aparna.

Aparna, is not alone.

Thousands of sex workers in Sonagachi have lost their lifelong savings by investing in Ponzi schemes similar to the fate of thousands of investors allegedly duped by the Saradha Group and other chitfunds.

"Near about 40 to 50 per cent of sex workers in the red light district have lost their life's savings by investing in Saradha and other chitfunds," says Bharati, a member of Durbar Mahila Samanaya Committee, an NGO working for sex workers.

"As of now we are aware that about Rs 3 crore (Rs 30 million) has been lost by sex workers," Bharati claims.

Earlier, sex workers used to keep their money at the Usha Multipurpose Cooperative Society, better known as Usha Bank, formed in 1995 with the help of Durbar.

Of the 19,000 sex workers in the state, 15,000 in the metropolis had accounts with Usha Bank.

Till 2004-05 it was the only bank where sex workers deposited their earnings and took loans for higher education of their children and home loans.

"For the last one decade Usha Bank was the only bank where sex workers deposited their money.

"In the last financial year the turnover of the bank was Rs 16 crore (Rs 160 million),"
says Shantanu Mukherjee, a senior official of the bank.
But since 2005, chitfunds with their lucrative schemes started operating in Sonagachi.
According to Mahasweta, an official of Usha Bank, the lucrative ponzi schemes and high rate of interest attracted sex workers to invest their money.
"Thousands of sex workers who invested in these chit funds are now crying because they have lost all their money in these ponzi schemes," Mahasweta says.
According to Mahasweta, in 2005, some bank agents and collectors were found to be working for chitfunds who lured sex workers to invest in high risk financial schemes.
Around 7-8 agents were sacked by Usha Bank, but they continued to operate in the red light area.
"Sex workers were easily trapped because the agents were well known to them or were their relatives.
"So the factor of investor confidence was quite high," Mahasweta says.
She says that initial inquiries among sex workers revealed that two agents collected Rs 1 crore (Rs 10 million) and Rs 25 lakh (Rs 2.5 million).
"Sex workers who maintained accounts in Usha Bank had withdrawn their money and invested in Ponzi schemes," she says.
Asked why Durbar did not take action, Bharati says, "We had repeatedly issued warnings to sex workers and asked them not to invest.
"But you can't stop anyone if somebody is hell bent to invest her hard earned money in schemes promising much higher returns."
The Durbar has recently launched a massive awareness programme in the red light area to educate sex workers about the consequences of investing in Ponzi schemes.