The Securities and Exchange Board of India (Sebi) has embarked upon a programme to increase surveillance and prevent insider trading.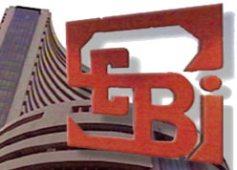 The regulator has also formed a committee to reach out to new retail investors, while introducing new products and working out risk mitigating measures.

"Companies should also improve internal controls and come clean on financial reporting," said chairman U K Sinha while addressing the fourth managing committee meeting of The Associated Chambers of Commerce and Industry of India (ASSOCHAM). This is essential for healthy capital markets in the country, he added.

Sinha further said the capital markets are set to grow at a fast pace in the coming years as the needs for infrastructure development are enormous.

There is a high degree of confidence among foreign investors in the integrity of the Indian markets, he said.

On the proposed changes in the takeover code, Sinha said attempts will be made to provide norms with a modern and forward-looking approach.

On a different note, he, however, admitted the pace of pension reforms has been slow and this has restricted the growth of asset management companies.