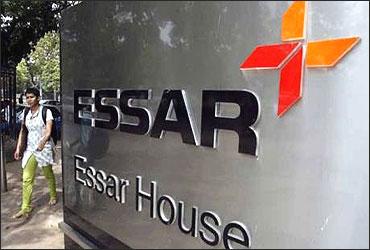 The Supreme Court on Monday issued notices to the Essar group, the central government and the Central Bureau of Investigation (CBI) on a public interest petition seeking court-monitored investigation into the nexus between companies, bureaucrats and media to promote business interests.
The Bench, headed by Justice T S Thakur, passed the order on a petition by the Centre for Public Interest Litigation (CPIL), annexing internal correspondence between the company and influential persons in the capital, leaked to a newspaper by a whistle-blower.

The judges did not ask for the identity of the whistle-blower. They asked the parties to reply within six weeks.
The CPIL claimed it had procured the internal communications "through a confidential source whose identity needs to be fully protected".
The petitioner, represented by lawyer Prashant Bhushan, has asked the court to frame guidelines to regulate the relationship between corporate entities and persons in power.
Bhushan alleged Union minister Nitin Gadkari had used a yacht arranged by Essar for a European holiday two years ago.

The lawyer also submitted that Congress leaders like Sriprakash Jaiswal, Digvijaya Singh and Beni Prasad Verma, and Bharatiya Janata Party MP Varun Gandhi all got jobs for their candidates at Essar.
Comparing the new leaks with the Radia tapes that exposed the nexus between business houses and persons in power, the petition stated it "revealed how major corporates like Essar managed to influence the political executive, the bureaucracy, the police and the media in order to serve its business interests rather than public interest which they are legally obligated to uphold".
The petition also said the attempts to bribe revealed in the emails deserved to be probed and the guilty punished.