Home loan rate for new customer is 9.9 per cent; while for existing it is 10 per cent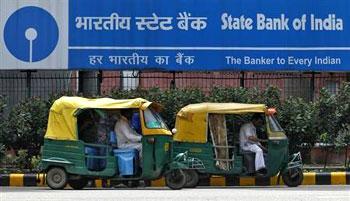 After reducing base rate by 15 bps, country's largest lender State Bank of India has cut interest rate for new home loans by another 10 basis points (bps) to 9.9 per cent.
So, in effect interest rate for new home loan customers will be reduced by 25 bps, while for existing customers, the rate reduction is 15 bps – the extent to which the bank had reduced its base rate last week.
This brings SBI's offering on par with rate charged by mortgage lender HDFC, which had announced a rate reduction last Friday. For existing customers, however, HDFC's rate is still lower by 10 bps.
Banks have started reducing interest rate from earlier this week after the country's central bank said further policy rate reduction will depend on how banks reduce their lending rates. Banks had resisted lending rate reduction despite 50 bps repo rate cut by RBI since January.
SBI said the revised rate will be applicable for all new home loans sanctioned on or after April 13, 2015. A senior SBI executive said the additional 10 bps cut is aimed at 'staying competitive'.
The move comes amid a Reserve Bank of India (RBI) directive to banks that interest rate differential will not be allowed if customer profiles are similar.
Earlier HDFC gave home loans at 10.10 per cent, while SBI charged 10.15 per cent. Private sector lender ICICI Bank is also now hawking home loans between 9.9-10.0 per cent. Its old rate were between 10.15 -10.25 per cent.
Amid a sluggish credit growth, which dropped to 9.5 per cent, which is lowest in two decades. However, home loan growth was better than the overall loan growth which grew by 14.5 per cent year-on-year, till February.
For new home loans by women, SBI is offering extra five basis point rebate. So the effective rate for them will be 8.5 per cent.
The revised EMI per Lac for a loan tenure of 30 years will be Rs 871 as against Rs 889 which was prior to reduction in Base Rate.
The SBI executive said its home loan portfolio has grown by about 15 per cent in 2014-15. With rate reduction, SBI expects uptick in demand for home loans and is looking to clock 18 per cent growth in 2015-16.
Its home loan book stood at Rs 152, 905 crore (58.5 per cent of retail loans) by end of December 2014.