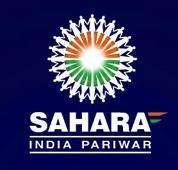 With listed firms' market cap at Rs 230 crore (Rs 2.3 billion), Sebi order to give details on other assets is key.

The combined market capitalisation of the two listed companies of the Sahara group whose assets have been ordered frozen by the Securities and Exchnage Board of India is just Rs 230 crore.

However, the combined liability, in the Sebi order, is Rs 24,000 crore (Rs 240 billion).

So, what does the Sahara empire consist of apart from the two listed companies, Sahara Housing Finance Corporation and Sahara One Media & Entertainment?

To begin with, its flagship Aamby Valley project, spread over 10,600 acres near Lonavala, is estimated to be valued at Rs 40,000 crore (Rs 400 billion).

Of this, Sebi's order covers only 1,020 acres.

Its other known entities include Grosvenor House in London, purchased at around Rs 4,000 crore.

Then, it has a number of companies, including Sahara India Life Insurance, Sahara Asset Management Company, Sahara City Homes and Sahara Star Mumbai.

The last one was bought for Rs 115 crore (Rs 1.15 billion) and the group has invested Rs 800 crore (Rs 8 billion) to renovate it.

In 2011, Sahara paid $100 million (Rs 550 crore) for a 42.5 per cent stake in the Force India Formula One (motor racing) team.

The group never seems to be short of cash.

No wonder, Sebi is not satisfied by attaching the two properties, Sahara India Retail Estate Corporate and Sahara Housing Investment Corporation, and freezing the accounts, eyeing the other properties to ensure repayment to investors.

The market regulator has given 21 days to the company to furnish full details of its other properties and barred it from alienating or disposing any assets.

It has also given 21 days to the Sahara head and three other top officials to provide details of all their
properties.
Sebi, so far, has only attached the properties that Sahara had listed in a January 2012 declaration to the Supreme Court, of assets in which the funds mobilised was invested.
By its own affidavit to the SC, the total investment value of the assets, including cash and receivables, was Rs 16,836 crore (Rs 168.36 billion), less than the refund amount.
This leaves a shortfall of Rs 7,164 crore (Rs 71.64 billion).
Data on nine companies provided by Capitaline suggests all of them put together have a net worth of Rs 5,312 crore (Rs 53.12 billion), by the latest available financial data.
It is difficult to gauge the net worth of the group due to absence of financial disclosures in the public domain.
As a result, even the promoter's holdings in the group are unclear.
The two listed companies' stock prices fell 19 per cent and five per cent in early trade but closed up.
"One should remember that both the listed companies of the Sahara group have insignificant market capitalisation.
"It is only since they belong to the Sahara group that they were impacted. I do not think the development has anything to do with the listed entities; these are independent entities and assets of these entities cannot be attached", said independent analyst S P Tulsian.
Meanwhile, Sahara is maintaining its total liability doesn't exceed Rs 5,120 crore (Rs 51.2 billion) and it had already deposited the amount with Sebi.
The company is counting on lower liability.
However, Sebi is unwilling to buy the Sahara version.
Its order has said that given the redemption profile of the bonds, it was 'not capable' that such a high amount would have got redeemed.