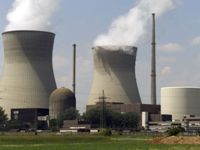 Aiming to cash in on the rapid growth of country's financial services sector, Reliance Industries will seek partnerships with leading global players in this pursuit, the company's billionaire chief Mukesh Ambani has said.

The group has already been approached by several global financial services companies for possible partnerships, Ambani said in his annual communication to shareholders.

Listing out growth opportunities for the group in businesses like energy, telecom and retail, Ambani said 'the financial services sector is equally poised for rapid and significant growth.'

"Several international companies have approached Reliance to be their partner of choice in establishing niche businesses in India. We will participate in this sector through partnerships with leading global companies," he added.

Reliance Industries is seeking to cater to both corporates and consumers through a wide array of next-generation financial services products and a final blueprint about its plans for this segment is currently being worked out.

Ambani has made his intention public for further tie-ups in financial services business within weeks of reaching an agreement to set up a joint venture with DE Shaw group.

The JV will seek to 'build a leading financial services business in India,' the company said in its latest annual report.

RIL would capitalise on the core strength of its businesses and expertise of global investment major DE Shaw in its proposed foray into the financial services sector.

"This JV will incorporate the DE Shaw group's investment and technology expertise with Reliance's operational knowledge and extensive presence across India to offer a comprehensive array of financial services to the Indian marketplace.

"This JV will draw upon the core competencies of both firms to develop a platform that can serve the growing needs of Indian companies and individuals," the company added.

Last month, Ambani had said the company was fully geared to participate in India's growth and continued global recovery in the coming years.

"Our committed investments in core business and new initiatives are expected to result in sustained earnings growth," he added.

RIL is working on some significant initiatives for the financial services business, especially those where it can utilise
its expertise and presence in sectors like energy and retail, as also its proposed telecom and power ventures.
Besides DE Shaw, RIL would also look at some other partners for various specific financial service businesses, as it has done in its retail business and to some extent in its energy operations, sources said.
The businesses that RIL could undertake include energy trading, private equity, mutual fund, distribution of financial products, infrastructure funding and various other consumer and corporate-focussed financial service offerings.
The group would look at serving both corporate and individual customers through its financial services offerings.
RIL has been working on its financial sector foray for about a year now and a final blueprint on this front is currently being prepared.
Between the two Ambani brothers, financial services hitherto has been the domain of younger sibling Anil Ambani, but abolition of their non-compete agreement last year paved the way for Mukesh to pursue this business.
However, the groups led by two brothers may still keep away from any direct competition in this space, at least for initial years, sources said.
In his letter to shareholders, Mukesh Ambani further said that RIL was also looking at petrochemicals, consumer retail and telecommunications business as drivers for growth.
"We will augment our commitment to Indian markets by investing in new petrochemical capacity, organised retailing and digital services," Ambani said.
Reliance achieved a record turnover exceeding Rs 2,58,000 crore ($58 billion) and a higher net profit of Rs 20,286 crore ($4.5 billion) in the 2010-11 financial year.
"In 2010-11, Reliance attained the largest profit growth in its history with record operating and financial results from each of the three core segments of petrochemicals, refining and marketing and oil and gas," Ambani said.
"We are gearing up for the next phase of growth through a combination of our own initiatives and forging new partnerships with leading companies," Ambani said.