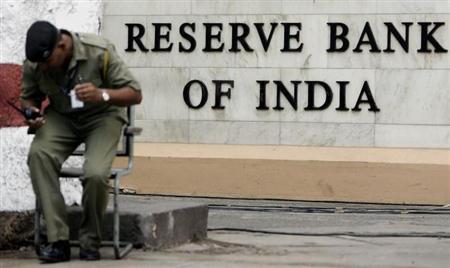 Newslaundry claims access to RBI's Rs 5-lakh crore (Rs 5-trillion) secret list
At a time when the Supreme Court flagged faults in rules on bad loans and recoveries in India, media website newslaundry.com claims to have accessed the Reserve Bank of India's list of corporate defaulters, totalling loans of Rs 5 lakh crore (Rs 5 trillion) as on December 24, 2015.
The claim comes amidst rising debate whether the banks should reveal defaulters' names.
The media outfit said the list contained names of defaulter as well as wilful defaulters. It said no legal action has been taken against such defaulters.
In banking parlance, they are termed as 'non-suit' filed cases.
Loans to wilful defaults are said to be a little over Rs 1 lakh crore (Rs 1 trillion).
Making a case for disclosing names of those who have failed to pay up dues, the website said the banks involved are state-owned and many of the companies are public sector undertakings.
The website adds that it is not a normal practice anywhere in the world to put out bank defaulters' names.
Newslaunday.com said the size and seriousness of non-performing assets in the banking system was such that public disclosure is a crucial way to put pressure on the powers that be to expedite important reforms.
The reforms should cover the way banks classify and treat defaults, as well as in the way the legal system handles bankruptcies.
Bankers said the issue of NPAs is serious due to variety of reasons, including economic slowdown and business decisions gone wrong.
While in some cases the default is 'wilful', it would not be wise to consider all those failing to pay up as offenders.
The RBI has laid down a clear procedure to classify whether a defaulter is wilful or not.
Among the key conditions to declare a company wilful defaulter is if it has the ability to pay but has defaulted, or if the loan was not used for the right purpose or the loan was diverted or siphoned-off.
Business Standard has not been able to independently verify the claims made by the media website.
Newslaundry.com said it had sent a detailed questionnaire to all the companies named in the story but none of them responded.
It had also reached out to the RBI spokesperson for a comment.
It alleged the owners of companies like Usha Ispat, Malvika Steels, Lloyds Steel and Prakash Industries have seemingly benefited from political and regulatory forbearance when it comes to their debts.
These companies, which are from steel, metals and mining sectors, feature prominently on the list of top 10 defaulters.
The top 10 entities had outstanding amount of Rs 56,197 crore (Rs 561.97 billion).
Of the 10 companies, four are public sector undertakings: Hindustan Cables, Hindustan Photo Films, Prag Bosimi and Malvika Steel (which was acquired by SAIL from Usha Group in 2009). These four companies owed Rs 15,461 crore (Rs 154.61 billion) to banks and LIC.
Both Hindustan Cables and Hindustan Photo Films are declared terminally sick, and the former may shut down soon.
Prag Bosimi Synthetics is the only industrial venture of public-private partnership in the Northeast.
It started operations in 2012, after remaining shut for a decade.
PSU companies have defaulted the most to public sector banks and financial institutions, which means the taxpayer loses money twice when a PSU fails. Vijay Mallya-owned Kingfisher Airlines figured ninth on the list with an outstanding amount of Rs 3,239 crore (Rs 32.39 billion).