This is the Mukesh Ambani-led company's second entry into the dairy segment and it will directly compete with Amul and Mother Dairy.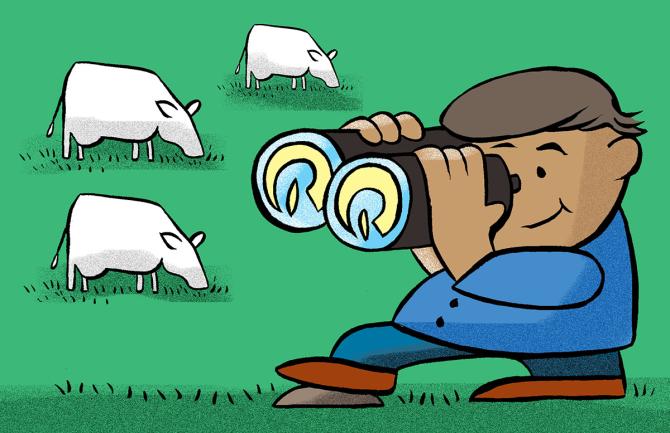 After making its entry into carbonated beverages and home and personal care, Reliance Consumer Products (RCPL) is now putting together a plan to get into the dairy and frozen foods market.
However, it will focus on value-added products like curd, frozen desserts, ice creams, and flavoured yogurt.
This is the Mukesh Ambani-led company's second entry into the dairy segment and it will directly compete with Amul and Mother Dairy.
According to a source in the know, the company may launch ice creams under the Independence brand beginning with Gujarat and is expected to start making them with a contract manufacturer in the same state.
However, the source added some of the concepts might be in early stages.
Another source in the know said Reliance was looking at acquiring companies in the value-added space in the sector.
The company has hired Sandipan Ghosh as business head of dairy and frozen foods. He was earlier with Milk Mantra and prior to that with Lactalis India.
IMARC Group has estimated the dairy market to reach almost Rs 15 trillion in 2022, topping more than Rs 31 trillion by 2028.
Reliance Industries had earlier entered the space in 2007 and in 2016 it sold its dairy business to Heritage Foods.
The conglomerate had launched its brand Independence in December. Under the brand, it sells staples, processed foods, and other daily essentials.
In March, Reliance Consumer re-launched the 50-year-old beverage brand, Campa, at prices lower than competition.
It also entered home and personal care products and competitive price points.
The home and personal care portfolio includes brands such as Glimmer beauty soaps, Get Real natural soaps, Puric hygiene soaps, Dozo dishwash bars and liquids, HomeGuard toilet and floor cleaners, and Enzo laundry detergent powder, liquid, and bars.
In its recent note on Reliance entering the FMCG market, equity research firm Emkay said: 'We believe RCPL will look to swiftly seize market share with disruptive action. In the initial phase itself, it has been quick to create a brand portfolio and category strategy.'
It also said: 'The FMCG sector has seen rational competition (no price war, which helped a steady sector EBITDA margin expansion of 600 bps) in the last decade; RCPL can create disruption with aggressive product pricing (our checks suggest discounts of 10-50 per cent compared with the category leader).
The brokerage said Reliance's target of reaching a turnover of Rs 50,000 crore (Rs 500 billion) in five years looked aggressive as it was trying to match Hindustan Unilever's FY22 turnover.
'On an optimistic note, category development with affordable pricing is likely to aid FMCG categories; but the sector is likely to be fraught with disruptions,' it said.
Reliance Consumer Products is a wholly owned subsidiary of Reliance Retail Ventures (RRV).
RRV, through its subsidiaries and affiliates, operates an integrated omnichannel network of 17,225 stores and digital commerce platforms across groceries, consumer electronics, fashion and lifestyle, and pharmaceutical consumption baskets and has tied up with over 2 million merchants through its New Commerce initiative.
Reliance had first announced its entry into the FMCG space at its annual general meeting in August last year.
Feature Presentation: Rajesh Alva/Rediff.com