Reliance Industries Ltd on Monday announced an agreement to invest alongside Brookfield Infrastructure and Digital Realty in special purpose vehicles developing data centres in India.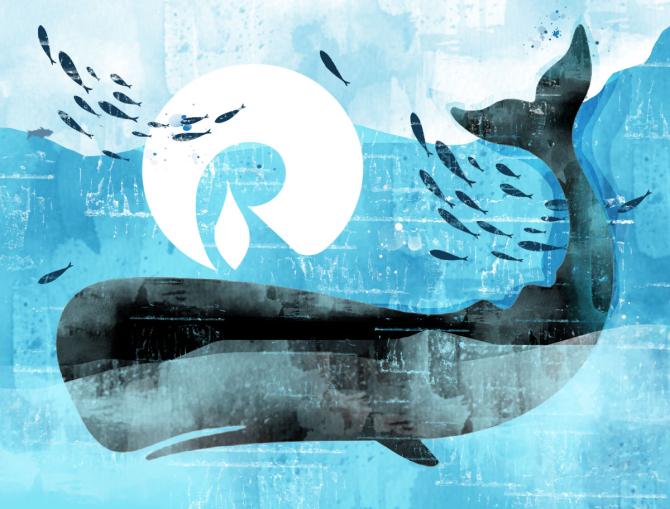 Reliance will hold a 33.33 per cent stake in each of the five Indian special purpose vehicles and become an equal partner, the company said in a statement.
Digital Realty Trust, Inc is the largest provider of cloud and carrier-neutral data centre, colocation and interconnection solutions globally with 300+ data centres across 27 countries.
They have a joint venture with Brookfield Infrastructure that is developing high quality, highly-connected, scalable data centers to meet the critical infrastructure needs of enterprises and digital services companies in India.
"Reliance will become an equal partner in the JV," the statement said.
Mercury Holdings SG Pte Ltd is a 50:50 joint venture between Brookfield Infrastructure and Digital Realty for development and operations of high-quality, scalable data centres in India through SPVs.
Reliance will take 33.33 per cent in each of the five SPVs of Mercury Holdings.
"The JV will be branded as 'Digital Connexion: A Brookfield, Jio and Digital Realty Company'," the statement said.
The JV is currently developing data centres in marquee locations of Chennai and Mumbai.
The JV's first 20 megawatt (MW) greenfield data center (MAA10), on a 100 MW campus in Chennai, is expected to be completed by the end of 2023.
The JV recently announced the acquisition of 2.15 acres of land in Mumbai, to build a 40 MW data center.
"Given the location of these sites, the data centres will be connected to critical terrestrial connectivity infrastructure, as well as undersea cables, and will become hubs for global connectivity for Indian companies and gateways into India for multi-national companies," the statement said.
Data centre capacity in India is expected to increase multi-fold over the next few years.
Indians are already amongst the largest mobile data consumers globally.
This will further increase significantly with increasing access to various digital services like OTT platforms and gaming and the ongoing 5G roll-out.
Adoption of 5G use cases by enterprises will lead to the adoption of data-intensive technologies like internet of things (IoT) and artificial intelligence (AI).
The ongoing innovations in generative AI technology have been enabled by hardware and data centre infrastructure, and the requirement of these is only set to increase exponentially.
There is also an increased emphasis on localization of personal data within the country.
These drivers will significantly increase the data centre and compute capacity requirements of the country.
"Data centres developed by the JV will leverage Digital Realty's industry-leading energy-efficient data centre platform design and operating procedures, highly-repeatable Pervasive Data Center Architecture approach and relationships with global customers, Brookfield's in-depth knowledge of the Indian infrastructure market, and Jio's massive digital and connectivity ecosystem and very strong enterprise relationships with an existing client base of 80 per cent of large named private enterprises in India," the statement said.
Speaking about the transaction, Kiran Thomas, CEO, Jio Platforms Limited, said the partnership will help the firm serve its enterprise and SMB clients with cutting-edge, plug-and-play solutions delivered from the cloud and lead their digital transformation and make them more competitive and efficient.
Arpit Agrawal, managing director, Head of Infrastructure, India & Middle East, Brookfield, said data centres provide essential services and critical infrastructure to support the digitalisation that is taking place in every aspect of life in India.
"Together with Reliance and Digital Realty, we look forward to providing the best of solutions to the digital transformation needs of Indian and global corporates."