Profit-booking by edgy investors upset over the government's probe into alleged irregularities in the award of 2G spectrum licences sent stocks of companies like Reliance Communications and Videocon Industries plunging by 8 per cent in early trade on the BSE today.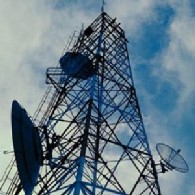 Anil Ambani-led telecom giant RCom has been accused by the Comptroller and Auditor General (CAG) of not disclosing a group firm's 9.9 per cent stake in Swan Telecom, one of the operators that bagged spectrum under the 2G auction.

Swan Telecom was later sold to a consortium of Etilsalat and DB Realty and renamed as Etilsalat DB Telecom. Shares of RCom, which have lost nearly 15 per cent in the last six trading sessions, opened on a subdued note today before tanking by 4.15 per cent to an early low of Rs 147.50 on the Bombay Stock Exchange.

Similarly, shares of realty giant Unitech and consumer durables major Videocon Industries, which have an interest in telecom brands Uninor and Datacom, respectively, also suffered, as both firms have been named in the CAG report for various discrepancies in their licence applications.

While Videocon Industries tanked by 7.84 per cent, Unitech declined by 4.28 per cent in early trade on the BSE. Meanwhile, the 30-share BSE Sensex index was being quoted at 19,784.08 in early trade today, down 146.56 points from the previous close.