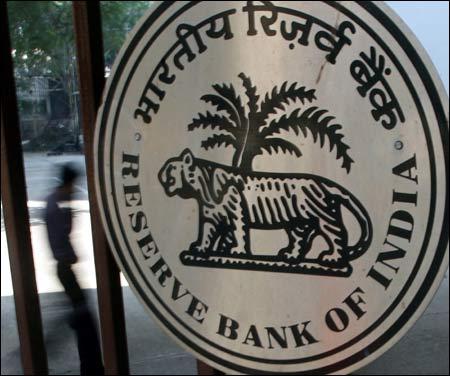 Under all-round attack, the Reserve Bank on Wednesday did a U-turn on customers depositing demonetised notes over Rs 5,000 till December 30 by making it clear that there will be no questions asked either in case of one-time or repeat deposits if the accounts are KYC-compliant.
Such customers will also not be questioned by bank officials on why they had failed to deposit the old notes earlier.
The RBI turnaround came as Finance Minister Arun Jaitley's assured that there will be no questions asked to customers who would make one-time deposit above Rs 5,000 failed to persuade bank officials who insisted that there should be fresh circular from the RBI so that customers will not be harassed.
However, customers with non-KYC accounts will be subject to stiff conditions imposed by the RBI on December 19 for deposit of junked notes.
The decision follows widespread criticism of the guidelines, with people saying the prime minister as well as the finance minister have asked people not to throng the banks as they have time till December 30 to deposit invalid notes in their accounts.
On review of the guidelines, the RBI decided to modify the old currency deposit rules for fully-KYC compliant customers, an RBI notification said.
The December 19 notification of the RBI had said tenders of old currency in excess of Rs 5,000 into a bank account will be received for credit only once during the remaining period till December 30, 2016.
"The credit in such cases shall be afforded only after questioning tenderer, on record, in presence of at least two officials of the bank, as to why this could not be deposited earlier and receiving a satisfactory explanation. The explanation should be kept on record to facilitate an audit trail at a later stage," it had said.
Replying to queries on curbs on deposit of old currency notes by the RBI, Finance Minister Arun Jaitley on Tuesday had said that people should go and deposit the now-defunct notes at one go as repeat deposits raise doubt.
"Today, there are no exemptions... Now, there is no further scope of earning old currency. So, those who have got old currency must go and deposit at one go," he had said.
"Therefore, if somebody goes everyday and deposit old currency, it raises suspicion. How is he getting everyday? As long as exemptions existed, there was scope for getting old currency. But once the exemptions have been lifted, if you have old currency, go and deposit at one go."