A Reserve Bank panel has suggested a benchmark floating interest rate, especially or home loans, to bring greater transparency in the pricing of credit.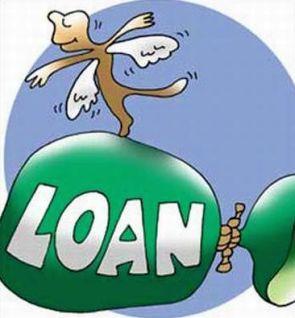 "The Indian Banks Association (IBA) may develop a new benchmark for floating interest rate products, namely, the Indian Banks Base Rate (IBBR), which may be collated and published by IBA on a periodic basis," according to the draft report of the Working Group on Pricing of Credit.

The panel headed by former RBI Deputy Governor Anand Sinha said to begin with, IBBR may be used for home loans.

The working group was set up to examine issues related to discrimination in the pricing of credit and recommend measures for transparent and appropriate pricing of credit under a floating rate regime.

The floating rate loan covenant may have interest rate reset periodicity and the resets may be done on those dates only, irrespective of changes made to the base rate or minimum lending rate within the reset period, it said.

Banks are barred from giving loans below the base rate to any customer.

The benefit of interest reduction on the principal on account of pre-payment should be given on the day the money is received by the bank without waiting for the next EMI cycle date to effect the credit, it said.

For retail loans, it said customers should have "with exit" and "sans exit" options at the time of entering the contract.

The exit option can be priced differentially but reasonably, it said, adding that it should be easily exercisable by the customer with minimum notice period and without impediments.

These recommendations are aimed at bringing greater transparency and enabling comparability across banks, it said.

This will also enable informed decision-making by customers and improved asset-liability management at banks, it added.

The panel said the benchmark lending rate (or base rate) should be linked to the marginal cost of funds if the average deposit tenure is on the lower side.

"It would be desirable that banks, particularly those whose weighted average maturity of deposits is on the lower side, move towards computing the base rate on the basis of marginal cost of funds," it said.

The grievances redressal systems in banks should be made robust and responsive to customers' needs, it added.
The RBI has invited comments and feedback on the recommendations in the draft report by May 16.