Finance Minister Nirmala Sitharaman on Friday unveiled a Budget aimed at boosting infrastructure and foreign investment, her first as well of the Narendra Modi government's second term in power.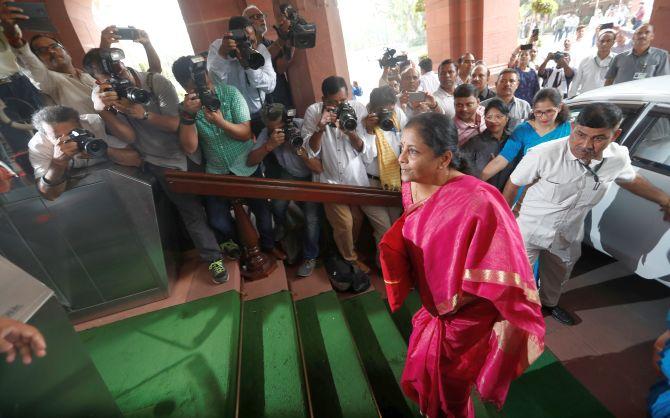 In her maiden Budget, Finance Minister Nirmala Sitharaman did not propose any change in the existing income tax slabs. However, she proposed to increase the surcharge on individuals having income between Rs 2-5 crore to 3 per cent, and 7 per cent for those with income exceeding Rs 5 crore.
She also announced an increase in customs duty on gold and other products, apart from levying a Re 1 infra cess on petrol and diesel.
Sitharaman also said that 100 per cent foreign ownership will be permitted for insurance intermediaries and local sourcing norms will be eased for FDI in single brand retail.
So how do you rate Modi 2.0's budget? Does it meet your expectations? Or do you feel let down?