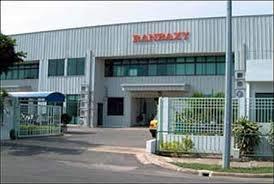 Drug maker Ranbaxy Laboratories, which has seen its stock under pressure because of regulatory problems related to its products in the US, and Jaiprakash Associates are being moved out of NSE benchmark index, Nifty.

Tech Mahindra and United Spirits will replace them in the 50-share index of the National Stock Exchange with effect from March 28.

India Index Services & Products Ltd, an NSE-Crisil joint venture that maintains Nifty index, said in a statement today that these changes would become effective from March 28, 2014.

A host of changes have also been made in various other indices of NSE such as CNX Nifty Junior Index, CNX 100 Index, CNX 200 Index CNX 500 Index, CNX Midcap Index and CNX Smallcap Index by its Index Maintenance Sub-Committee during a periodic review, it said.

Besides, sectoral
indices for commodities, IT, FMCG, bank, consumption, MNC, PSE, media and service would see some changes.
Shares of Ranbaxy have crashed by more than 19 per cent since the beginning of the year.
Ranbaxy has been facing a series of issues with the US Food and Drug Administration, which had last year banned drugs produced at its Mohali plant in Punjab for violation of current good manufacturing practises.
Besides, US Food and Drug Administration last month prohibited Ranbaxy from shipping to its biggest market any pharmaceutical ingredients made at its facility in Toansa (Punjab).
According to the exchange, the stocks being excluded from Nifty Junior index are IDBI Bank, Tech Mahindra and United Spirits, while Bharti Infratel, ING Vysya Bank and Ranbaxy Laboratories would be included in the index.
In the CNX 100 index, Bharti Infratel and ING Vysya Bank would be replaced by IDBI Bank and Jaiprakash Associates.