With fears of the clean-up process resulting in an erosion of bank profits, RBI Governor Raghuram Rajan stressed on the benefits over a medium-term.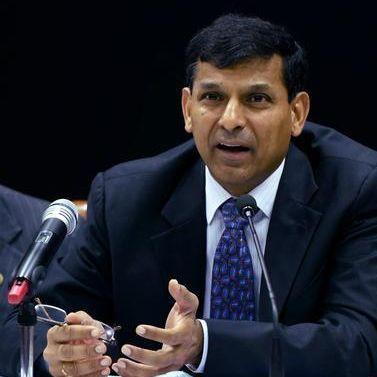 With lenders staring at huge loan losses on a review of top 150 defaulting accounts by Reserve Bank, its chief Raghuram Rajan on Tuesday said the exercise is a part of a proactive clean-up process that will strengthen the system to serve the economy's needs in the future.
"We are now working with the government and the banks to ensure that stressed assets are recognised on a proactive basis and banks' balance sheets represent a true and fair picture and are adequately provisioned," Rajan said reporters during the customary post-policy interaction.
With fears of the clean-up process resulting in an erosion of bank profits, Rajan stressed on the benefits over a medium-term.
"I believe this process will create the basis for strong growth as banks can then focus not on managing legacy assets but on lending to new ones. I don't think this will deter from profitability in the medium-term as well as growth," he said.
Rajan further said the RBI has not told banks what to do, but has only "discussed" a range of accounts and given them some time to figure out the way forward on them.
According to reports, RBI has identified a list of 150 top stressed accounts at the systemic level which it feels are stressed and asked banks to treat them as non-performing assets by providing adequate amount of money.
Analysts peg the total provisioning as a result of this massive clean-up exercise will be around Rs 70,000 crore (Rs 700 billion).
Leading private sector lenders, Axis Bank and ICICI Bank, who have announced their December quarter earnings, have reported a huge spike in their bad loans and tepid profit growth as the exercise which has to be carried out by March.
To a question, Rajan said some estimates of the exercise involving up to 18 per cent of the total assets is "a little on the high side".
Meanwhile, the central bank clarified it has given out a formal list of top 150 defaulting accounts to banks with deputy governor SS Mundra, saying, "the banks are encouraged to have a proactive and conservative approach on NPAs" as part of the clean-up process.
Rajan chipped in saying "we should not take all these accounts as assets being written-off, as the provisions can be reversed and help the bottom-line in the futures if a bank is able to revive an account".
The governor further said RBI is shortly coming up with a review of provisions dealing with asset quality stress, including the joint lender forum mechanism and the strategic debt reconstruction.
The asset reconstruction companies have also communicated a few impediments in their functioning and the work is on to expand their operations, Rajan said.
He reiterated the finance minister has indicated to help the public sector lenders' capital needs and that private sector lenders will not need any regulatory capital.
Besides, RBI is also working to recognise unrecognizable capital that is already on banks' balance sheets such as undervalued assets to help them meet the minimum capital requirement standards, he said.
Rajan said the ability to be seen at par with the system in recognising stress has also helped banks to come forward in reporting the issues.
"A number of banks have welcomed the ability to clean up their balance sheets, knowing that others are doing that also and they will not be seen in isolation," he said.
The RBI has undertaken at least two meetings with the chief executives of banks in the recent past to ensure that the stress is recognised.