Interestingly, none of the top large apparel exporting countries, including the US, saw any significant jump in shipment to the UAE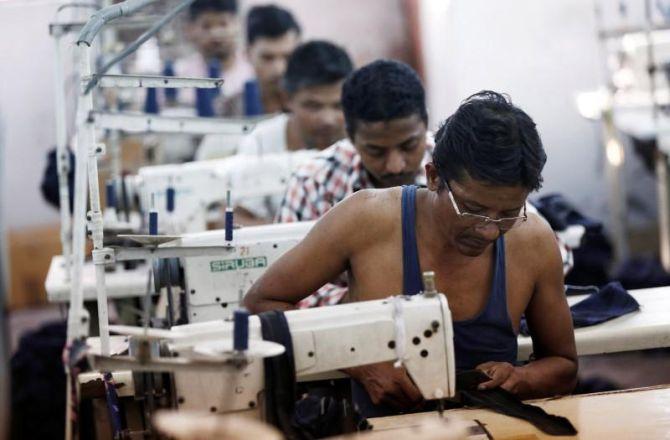 Apparel Export Promotion Council (AEPC) will send a team to the United Arab Emirates (UAE) to check how the West Asian country has become the top readymade garment (RMG) destination for India.
Data made available by the Directorate General of Commercial Intelligence and Statistics show 17.8 per cent growth in RMG export to the UAE for the April-July period, first four months of this financial year.
The otherwise top destination, United States, saw only a 1.5 per cent growth in Indian shipments. Nor have any of the other top 27 large apparel exporting countries seen any significant jump in shipment to UAE, says AEPC.
"We are sending a team to investigate why this trend has emerged and whether these are genuine exports," Ashok Rajani, the body's chairman, told Business Standard.
"Everybody was clear (at a meeting) that these figures are exaggerated."
In fact, over April-July, export of RMG to the UK, Germany and France saw a fall.
Those to the UK fell 0.8 per cent to $583 million from a year before. Germany and France saw larger falls, of 2.6 per cent and 14 per cent.
This trend of the UAE outperforming these destinations defies logic, Rajani said.
The other puzzling trend has been for the month of September, showing a 25 per cent growth in RMG export, as against a declining trend in previous months.
"The September growth is an aberration. Our committee has some of the largest apparel exporters and almost no one has seen any substantial rise in their export.
We are awaiting the country-wise break-up for September," Rajani said.
These figures apart, the Indian apparel industry says it under stress for varied reasons.
"Most of our neighbouring countries have FTAs (free trade agreements) with Europe and, so, we are outpriced. Second, our currency has strengthened, while competing currencies have weakened. In addition, (the) duty drawback and ROSL (rebate on state levies) schemes have stopped since October," Rajani said.
AEPC has petitioned on these matters and has been assured of some positive steps by the central government.
Photograph: Adnan Abidi/Reuters