The report by Thought Arbitrage Research Institute added pension and insurance funds should be used increasingly for projects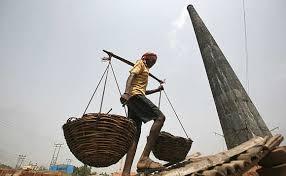 Increased public sector investment will be one of India's biggest growth drivers in the coming years, a report by Thought Arbitrage Research Institute has said.
The report, titled 'India Development Pathways 2040', is based on a number of deliberations by some of India's leading economic minds, including former Planning Commission members Pronab Sen and Saumitra Chaudhari, former chief economic advisor Ashok Lahiri, former finance secretary C M Vasudev, former Finance Commission member D K Srivastava, Partha Chatterjee and George Matthew, among others.
"Public investment will be the main driver of growth as the private sector's ability to leverage balance sheets for infrastructure projects is either already over-extended or has very little headroom.
"At present, infrastructure spending is about six per cent of the gross domestic product, which needs to be increased to nine per cent to make a (yearly) growth rate of eight per cent sustainable over a long term," the report stated.
It added pension and insurance funds should be used increasingly for projects.
On governance, the report warned ineffective policy interventions were making it difficult for local enterprises to grow.
"Currently, there are heightened public policy risks, tax risks, regulatory risks, and even judicial risks.
"How these play out is important for investment outcomes and development for industries."
The report stated the 2013 land Act was a step forward in protecting farmers but industry was critical as the cost of purchasing land would shoot up.
On the government's role in economic development, the report said to achieve 10 per cent annual gross domestic product growth over the long term, India would need a much bigger government spending of around 30 per cent of GDP, up from 24 per cent now.
"At the same time, fiscal health needs to be maintained by reducing wasteful and misdirected subsidies, which benefit the better-off more than the poor, as in the case of food and fertiliser subsidies," said the report.