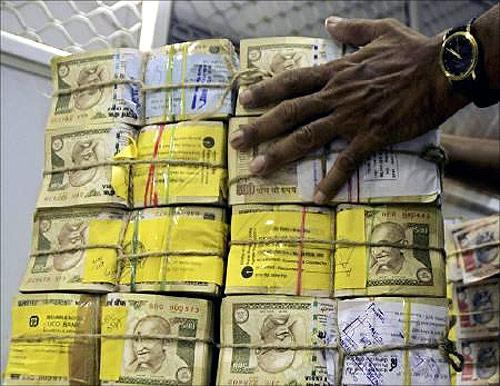 Private general insurance companies might reduce business under the Prime Minister's Jan Suraksha schemes -- Pradhan Mantri Jeevan Jyoti Bima Yojana and Pradhan Mantri Suraksha Bima Yojana -- from the next financial year.
According to private insurers, the premium is quite low, while claims payments are very high.
"Claims are coming in. Since premiums are low, this business will not be sustainable in the long term.
Out of the Rs 12 premium, only Rs 10 comes to the insurer.
This is too low from a premium perspective and it's is not adequate to meet the high expenses," said a senior executive with a private general insurance firm.
When the Jan Suraksha schemes were launched, insurers had expressed doubt whether the low premium would cover even basic administration and distribution costs.
The Jan Suraksha schemes include pension, a term insurance and an accident insurance scheme.
Of the Rs 12 premium, Rs 1 is paid as reimbursement of expenses to agent / business correspondent and Rs 1 is towards reimbursement of administrative expenses to participating bank.
PMSBY has an insurance cover of Rs 200,000, which offers protection against death or disability because of accident.
The premium (Rs 12) is deducted from the policyholder's bank account on an annual basis.