Manufacturers of consumer durable goods have hiked prices for the third time this year as they struggle with rising commodity costs.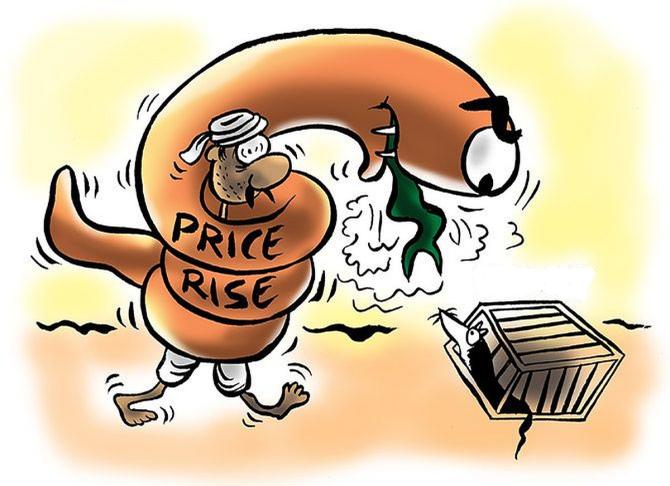 The latest hike is likely to be followed by another such move next month, said industry players.
Before the latest hike, companies had initiated price hikes to the tune of 12-13 per cent in 2021 but they weren't able to fully cover the increase in costs.
"Commodity costs have increased to the tune of 20 per cent this year and companies have increased prices to the tune of 12-13 per cent, so there is still a gap of about 6-8 per cent between commodity prices and the price increases that we have taken as an industry," said Kamal Nandi, business head and executive vice-president at Godrej Appliances.
He also said the price increases in air conditioners were low during the year as there was a stock pile-up which was carried forward for two quarters.
Godrej Appliances decided to increase prices by 3-4 per cent in December and again by a similar measure in January 2022.
Consumer durable companies have increased prices in the range of 15-18 per cent across products like washing machines, televisions, and air conditioners.
"Some manufacturers have taken price hikes; some are in the process of doing it," Eric Braganza, president, Haier Appliances India and president of the Consumer Electronics and Appliances Manufacturers Association (CEAMA) told Business Standard.
"It (the price hike) would vary from company to company but I feel the range is 5-8 per cent."

"We were waiting for the festive season to get over because we didn't want to take any price hike in between the festivals and dampen demand. So, in December and January, we'll see some price increases in categories like refrigerators, washing machines, and air conditioners," Nandi said.
Television makers are not far behind. Avneet Singh Marwah, CEO at Super Plastronics, the maker of Thompson branded televisions, said the company would resort to increasing prices in January by 5-7 per cent if the chip shortage continues.
Nilesh Gupta, MD at Vijay Sales, confirmed the pricing action.
He said companies have increased prices across the board and have indicated about another round of price hikes over the next few days.
"This year, prices have increased across categories to the tune of 15-16 per cent," Gupta said.
But after the two price hikes in December 2021 and January 2022, any further pricing decision would depend on how commodity costs behave.
Of late, prices of metals, such as copper, steel, and aluminium, and crude oil have come off by up to 15 per cent from their October peaks.
Prices of these commodities had risen sharply between 25 and 140 per cent from the start of the year to October.
Gupta said that prices of televisions can come down as panel prices have corrected globally. On the flip side, the spread of the Omicron variant of coronavirus can also pose a problem because containers may get stuck and impact the supply chain, as seen in the earlier waves.

Godrej Appliances has been working on developing alternative sources and not depending on one country, Nandi said.
"If there is some restriction in one country, we can fall back on the other for component supply," said Nandi.
"We have not faced any issue so far. We were stocking up on 15 days of components but now we have increased it to 45 days."