Fast-paced Global Inc strongly believes innovation is the key to success.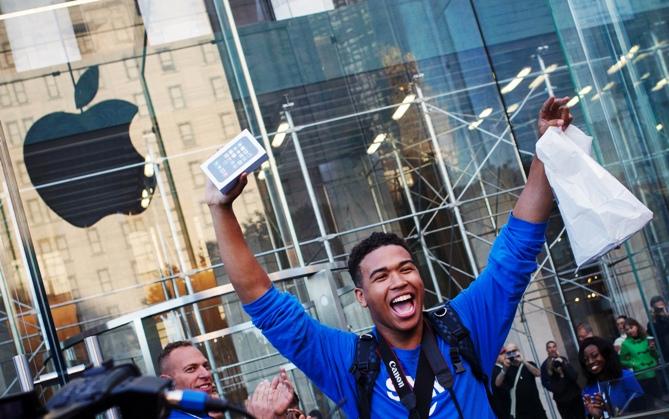 Image: Apple is considered to be the most innovative company. Photograph: Courtesy, Apple
It goes without saying that whether a multi-national firm or a local company, all must constantly innovate their business models, working style and product line in order to compete with rival companies.
There are few firms that are applauded for managing a healthy top line growth along with an impressive brand image that inspires most companies.
It is also a known fact that companies who are in the top league spend a huge amount on research and development to ensure that they introduce newer, unique products for their consumers.
Here's a list of top ten most innovative companies in 2014 compiled by Boston Consulting Group which did a survey of around 1,500 firms world over and shortlisted top 50.
Apple
Rank: 1
Apple has retained its number one position this year too. Its amazing products like the iPhone 6, iPhone 6 Plus are popular world over. This is what Apple CEO Tim Cook said after announcing Q4 results recently.
"Our fiscal 2014 was one for the record books, including the biggest iPhone launch ever with iPhone 6 and iPhone 6 Plus. With amazing innovations in our new iPhones, iPads and Macs, as well as iOS 8 and OS X Yosemite, we are heading into the holidays with Apple's strongest product lineup ever. We are also incredibly excited about Apple Watch and other great products and services in the pipeline for 2015," states Apple website.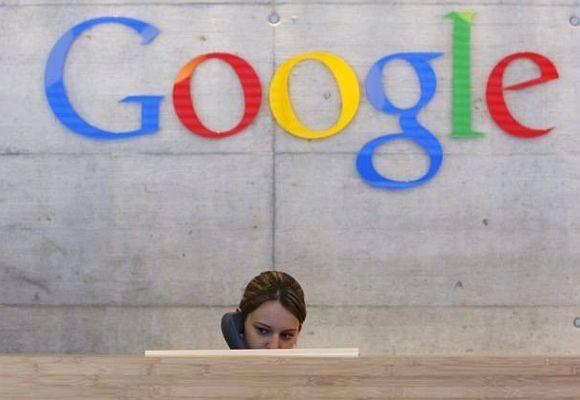 Image: Google is one of the few companies which considers innovation to be a top priority. Photograph: Christian Hartmann/Reuters
Google
Rank: 2
Apart from being popular for its android-based developments, Google's financial statements are also very impressive.
Last year the firm spent around $7,952,000 only on R&D and hence we all are aware about Google's latest invention which is a smartphone for around $100 and was launched in September.
The product is quite a rage among the youth.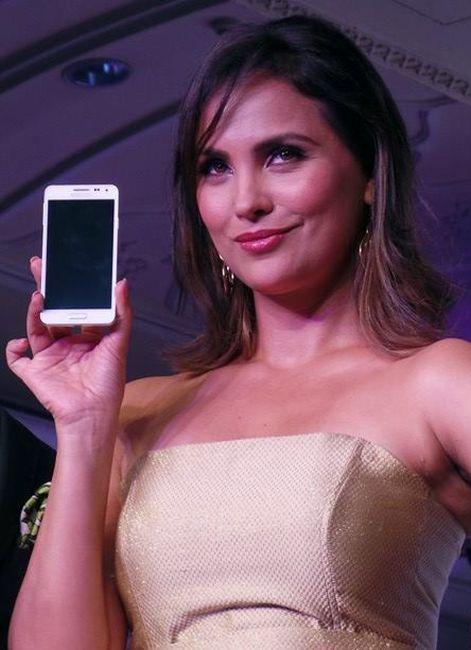 Image: Samsung has managed to stay in the top league in the handset market. Photograph: Courtesy, Samsung
Samsung
Rank: 3
Once Nokia ruled the handset market in India and other Asian regions too, but Samsung constantly innovated competitive products to grab a heft share out of Nokia's pie.
The firm has emerged as a global leader in handset market, television sets and screen technology. The South-Korean firm constantly launches unique or rather products that appeal to its consumers.
At the same time, it manages its cash flows well so that profits do not dwindle.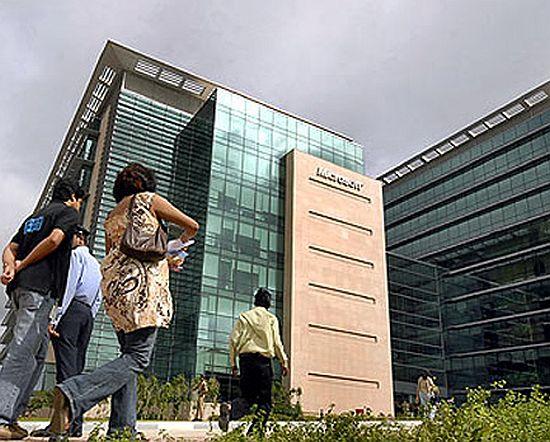 Image: Microsoft campus in Hyderabad. Photograph: Reuters
Microsoft
Rank: 4
After reporting a 25 per cent jump in revenues in the first quarter of FY15, Microsoft CEO Satya Nadella said that the firm is innovating at a fast pace while keeping consumer demand in focus.
He is quite confident of delivering best of products in times to come.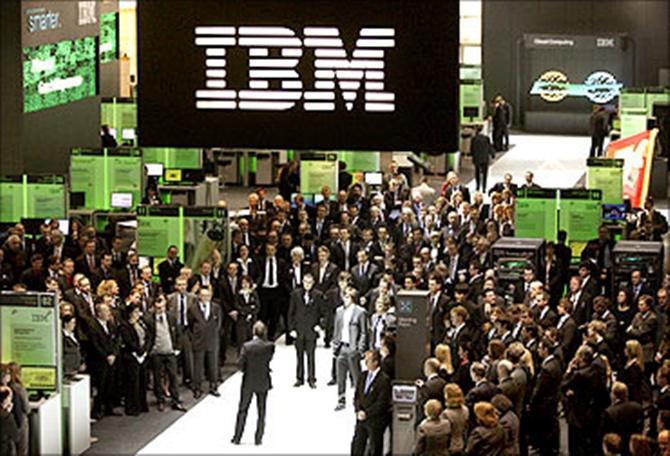 Image: IBM is one of the top IT firms across the globe. Photograph: Reuters
IBM
Rank: 5
The New York headquartered technology firm is best known for its computer hardware, software and consulting services.
Media houses have widely reported about the firm's aggressive growth plans based on newer innovations.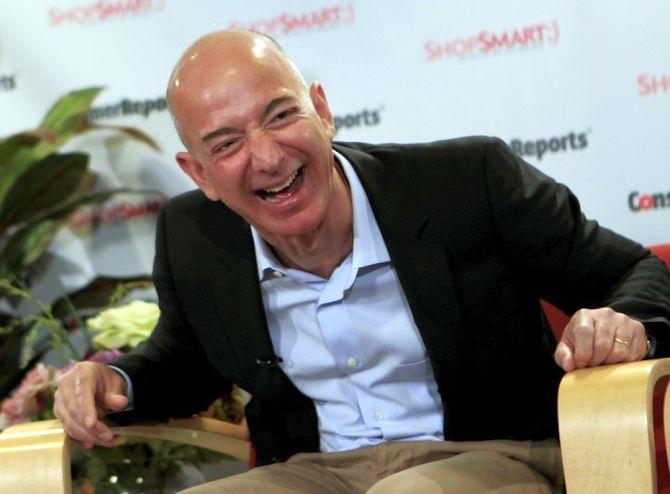 Image: Amazon President, Chief Executive and Chairman Jeffrey Bezos. Photograph: Mike Segar/Reuters
Amazon
Rank: 6
Amazon chief Jeff Bezos, who was recently in India on a week long trip has grand plans to take the firm on a higher growth trajectory.
The $75-billion e-commerce firm is going strong on revenues and is constantly looking at new ventures to expand business.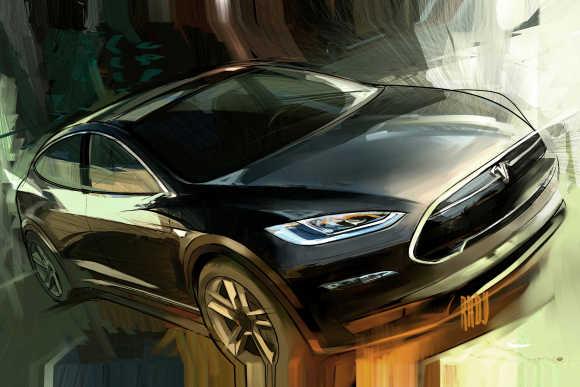 Image: Tesla Car. Photograph: Courtesy, Tesla Motors
Tesla Motors
Rank: 7
Considered to be one of the popular car brands in the US, Tesla Motors is constantly innovating new car models with latest technology along with providing good customer services.
The firm hires the best of employees from the industry and is very focussed on maintaining its brand image.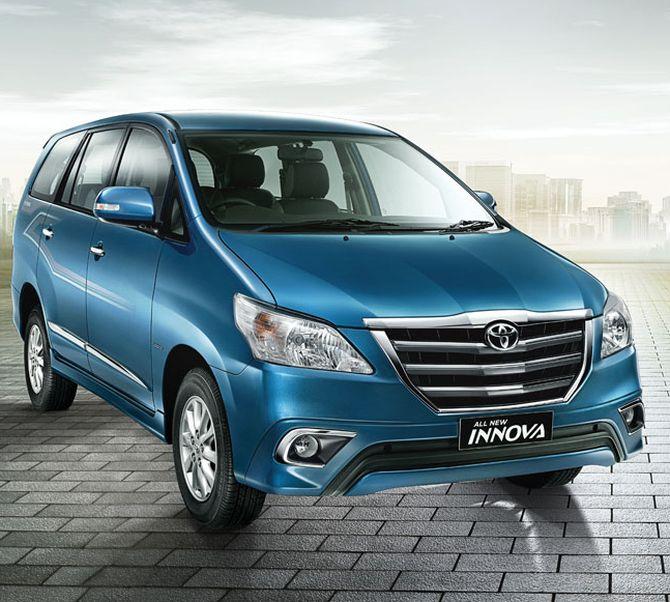 Image: Toyota Innova. Photograph: Courtesy, Toyota
Toyota Motors
Rank: 8
Toyota is one of the world's most respected brands . The car maker gives stiff competition to its arch rivals like Hyundai and Volkswagen.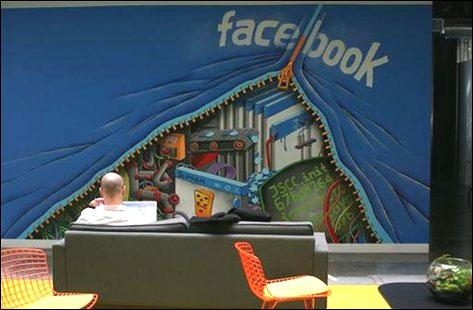 Image: An employee works on a computer at the headquarters of Facebook in Menlo Park, California. Photographs: Robert Galbraith/Reuters
Facebook
Rank: 9
After registering a sharp growth in revenues for the September quarter, Mark Zuckerberg, CEO, Facebook recently said, " This has been a good quarter with strong results. We continue to focus on serving our community well and continue to invest in connecting the world over the next decade." (According to the company website)
Image: Sony Store. Photograph: Courtesy, Westfield Riccarton/Wikimedia Commons
Sony
Rank: 10
This Japanese multinational is best knows for electronic items which young and old cherish alike. The firm is one of the top electronic products company across the globe.