Backed by algo-enabled smartphones, Swiggy, a Bengaluru-based food ordering and delivery start-up, says it aims to revolutionise this segment.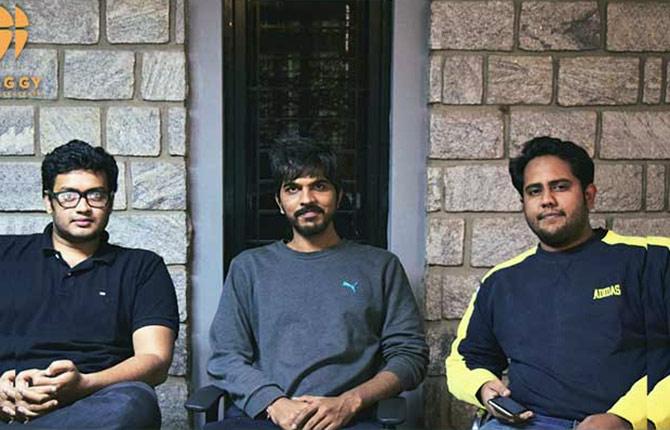 Image: Left to right) Swiggy co-founders Sriharsha Majety, Rahul Jaimini and Nandan Reddy. Photograph, courtesy: Business Standard
After tasting bitter failure in Bundl Technologies, a logistics aggregator for e-commerce companies which shut down in June-2014 as the traction was low in that sector, BITS-Pilani alumni Sriharsha Majety and Nandan Reddy decided to focus on the hyperlocal delivery business, an area where there were no players offering a complete food-ordering and delivery solution.
"When already we decided to shut Bundl, we knew we have to dive into hyperlocal delivery and give it a shot. We also understood that ordering platforms for restaurants were very broken. Ordering food has always been a big hassle, and hence, we decided to take the plunge and fix it with Swiggy," recollects Majety.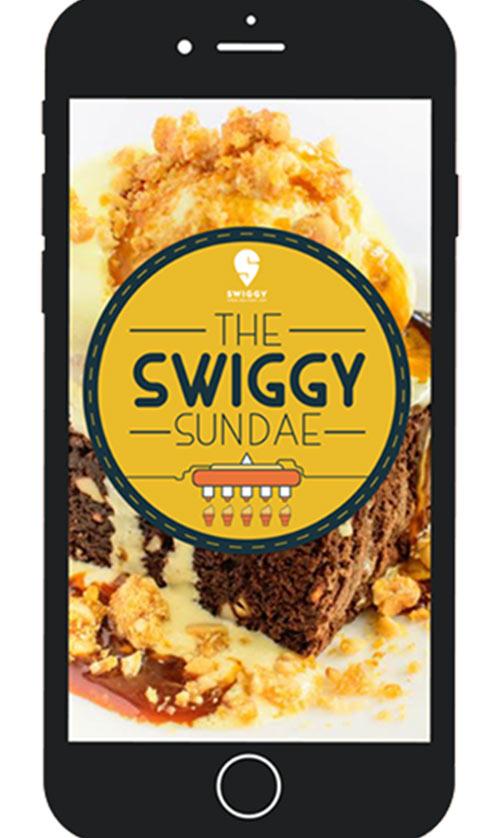 Beginning
Swiggy, a food-ordering and delivery start-up, was founded by Majety and Reddy in Bengaluru in August 2014.

The duo reached out to IIT-Kharagpur alumnus Rahul Jaimini, who had quit his job at Myntra and was looking for an opportunity to turn entrepreneur.
Swiggy offers a integrated ordering solution by deploying multiple proprietary apps, including a vendor management app provided to restaurant partners, and a delivery app powered with routing algorithms, provided to driver partners.
When a consumer places an order with Swiggy through the iOS or Android apps or website, the order is immediately transmitted to the merchant and the right driver, based on availability and distance from the restaurant, is attached to the delivery.

The merchant confirms receipt of the order and starts preparing the food, while the driver reaches just in time at the restaurant to collect the prepared food and deliver to the customer. In-app navigation facilitates hassle-free delivery.
"Swiggy's goal is to revolutionise the food delivery market in India by providing a cheap, fast and efficient alternative to taxing the already short-staffed restaurateurs. There are several existing and even more upcoming food-ordering platforms in the country, However, Swiggy sets itself apart from the competitors by having their own delivery fleet, thereby minimising the risks in delivering an order," claims Majety.
Swiggy currently has 650 delivery executives from diverse backgrounds - college students working as part-time and full-time employees.
It is in the process of hiring over 12,000 delivery executives by the end of this year. According to Jaimini, co-founder and now the technological backbone of Swiggy, the start-up's delivery fleet is powered by algorithm-enabled smartphones that are constantly enforcing more efficient ways to complete deliveries.
The technology is developed entirely in-house and adapts to the changing requirements based on geography, logistics etc.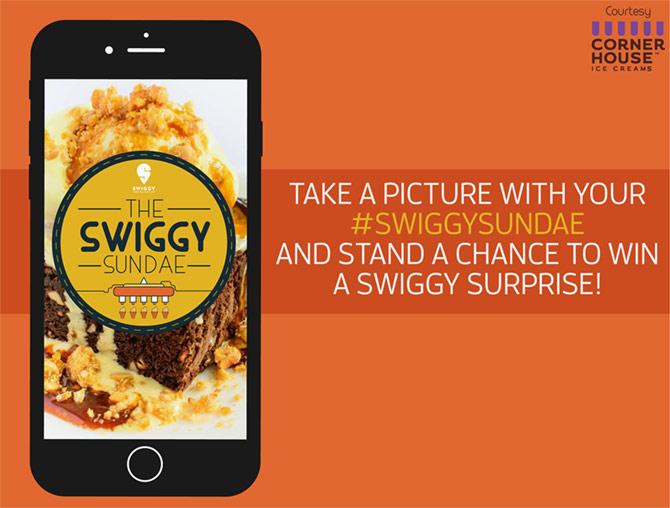 Next lap

The size of the Indian restaurant sector is pegged at $50 billion and is growing at a fast clip. The percentage of delivery in this market is witnessing a steep increase and should see tremendous growth.

The familiarisation of the masses with home delivered food is contributing largely to the growth rate, according to co-founder Nandan Reddy.
Swiggy had raised $2 million from venture capital funds SAIF Partners and Accel Partners in April 2015, and $16.5 million in a Series-B round from Norwest Venture Partners (NVP) and existing investors SAIF and Accel in June this year.
The company proposes to utilise these funds to consolidate its footing inrestaurant delivery and expand rapidly across the country.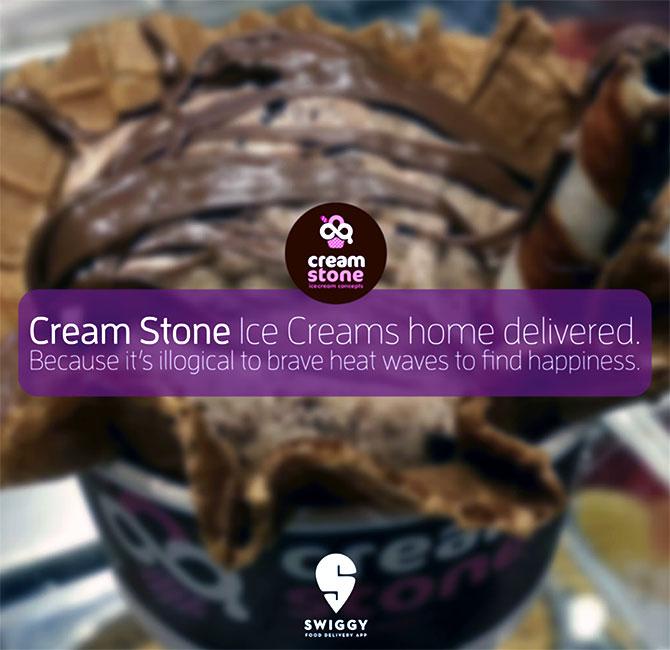 Russian billionaire Yuri Milner, who had earlier invested in Facebook, Ola, Housing.com and Xiaomi, is said to have been looking at backing Swiggy. Majety, however, declined to comment on this development.
According to Anand Daniel, principal at Accel Partners, Swiggy has a great team on board and he is confident in their abilities to grow and scale up operations for the next few years.
"The market in India for ordering food online is huge. We have invested in Swiggy's proposition of providing an end-to-end food-ordering solution to customers. With their focus on customer service and customer experience, we feel they will go a far way in capturing the market," he says.
"We have tied up with 800 restaurants across three cities and will partner 10,000 restaurants in the next two years. Also, we are planning to expand into the top 12 cities within the next few months," Reddy says, adding Swiggy is building a market from ground-up and should be achieving a scale relevant for profitability in the next three years.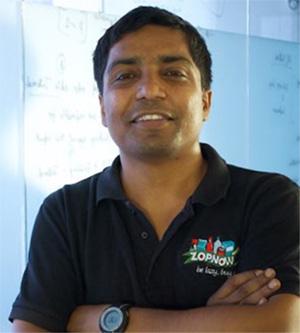 EXPERT TAKE: Mukesh Singh
Swiggy and many other food-ordering services are solving a real consumer pain point. In addition to delivery from known restaurants, they are good restaurant-discovery platforms. Many consumers have come to know restaurants in their locality which they were not aware of online food-ordering apps. While there are no questions on consumer demand, the big question would be the business model feasibility.
There are similar models in the US, wherein food delivery services leverage the part-time workforce. The difference is their food delivery is a four-hour a day business - a couple of hours in the afternoon and a couple of hours during late evening or night.
The lack of part-time last-mile delivery executives in India and the increased wages would make the delivery cost structure higher for Swiggy. If Swiggy cracks out a model wherein they partner with a set of logistics firms in getting part-time workforce, the unit economics would become feasible.
The other way to improve these can potentially be to expand outside food delivery and get into the hyperlocal delivery space. They can leverage the lean period to do fast delivery of other categories of products.
Mukesh Singh is founder and chief executive officer of online grocery marketplace ZopNow.