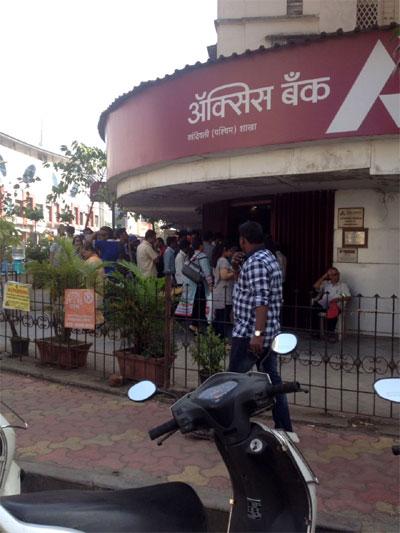 Banks will remain open for the public even on the weekend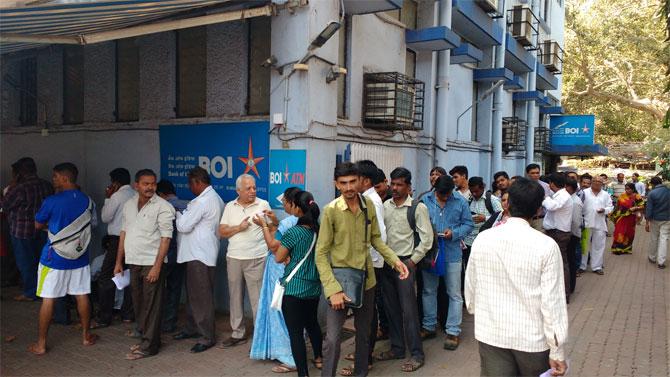 As banks reopened on Thursday after Prime Minister Narendra Modi's shock announcement that Rs 500 and Rs 1000 notes would cease to be legal tenders, people queued up in large numbers to exchange money.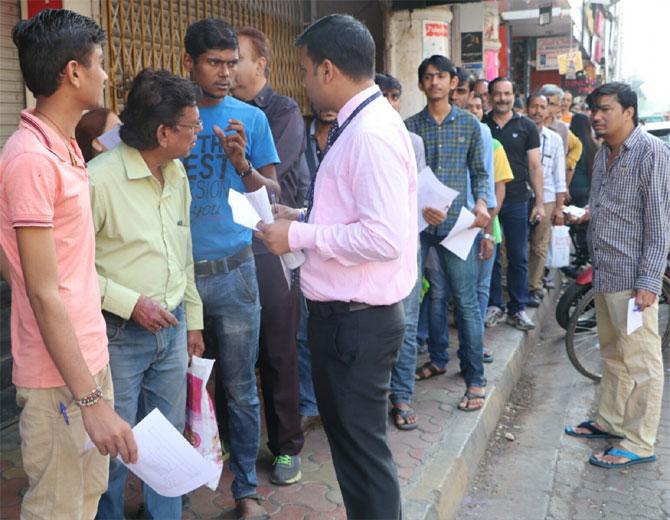 A report published in The Economic Times said while ATMs will start working from Friday, banks warned that glitches are likely to trouble customers at least for the next ten days as putting so many Rs 100 denomination notes in such a short period of time is going to be a huge logistical nightmare.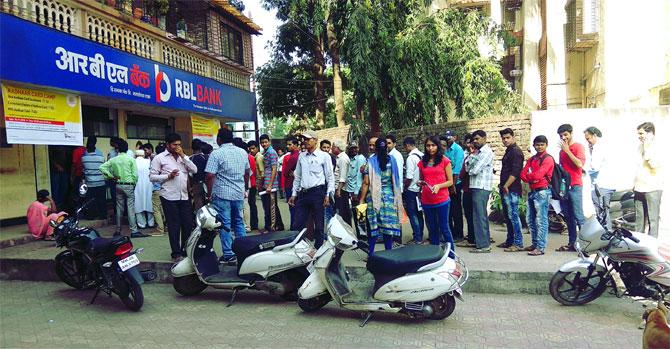 The RBI had stated on Wednesday that banks will remain open for the public even on the weekend - November 12 and 13 to deal with the rush of people wanting to deposit the defunct currency bills.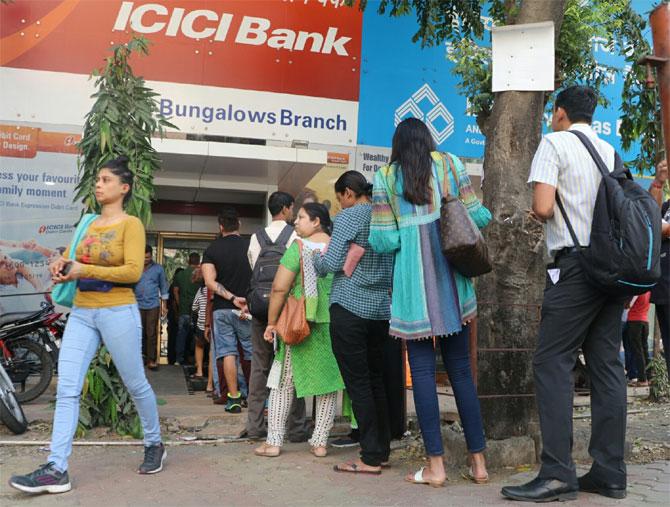 Banks and ATMs were shut on Wednesday to remove old Rs 500/1000 notes and stock them with lower denomination and new hard-to- fake Rs 500 and Rs 2,000 currency notes.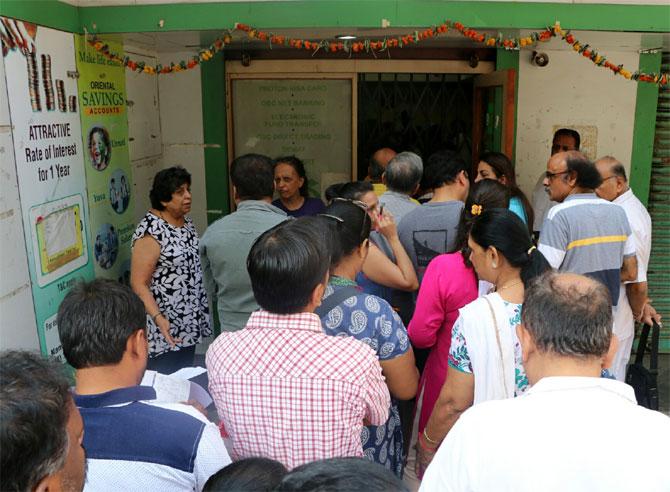 The new Rs 500 banknotes have extra security features besides having peculiar colour, theme and size which differentiate the new bills from the earlier series.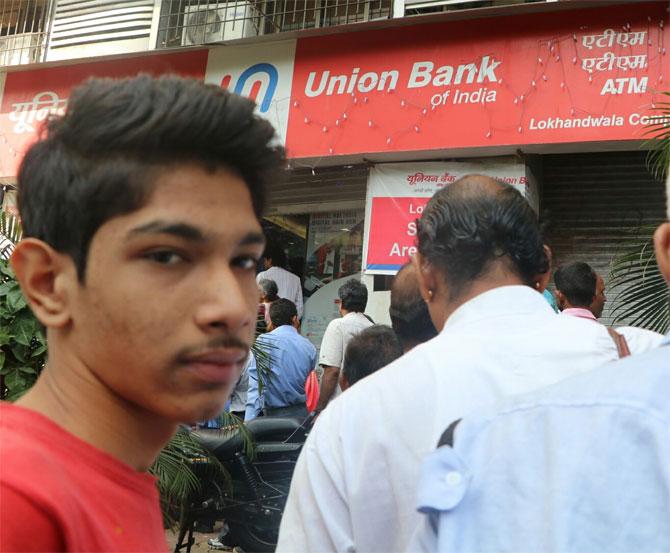 The Rs 500 banknotes will be stone grey in colour with a predominant new theme of the Indian heritage site Red Fort.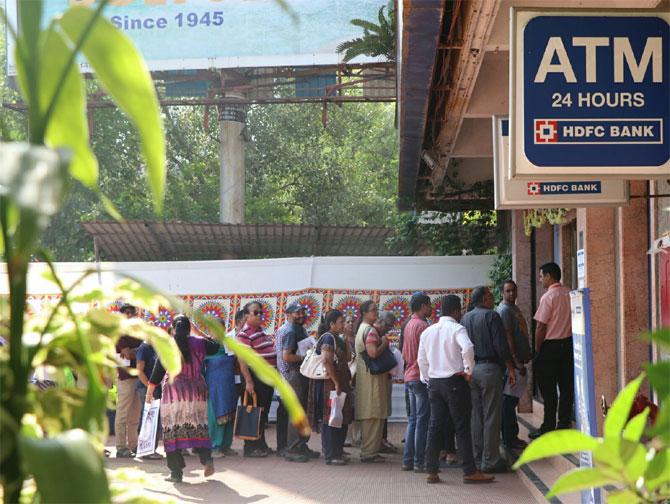 In order to meet the demand of new currency notes, the government has imposed a limit on withdrawal of Rs 10,000 per day and Rs 20,000 per week. This limit, however, will be increased in the coming days.
People have have been allowed to exchange old notes of Rs 500 and Rs 1,000 at any bank or head post office or sub-post office with a daily limit of Rs 4,000 while showing ID proof up to November 24.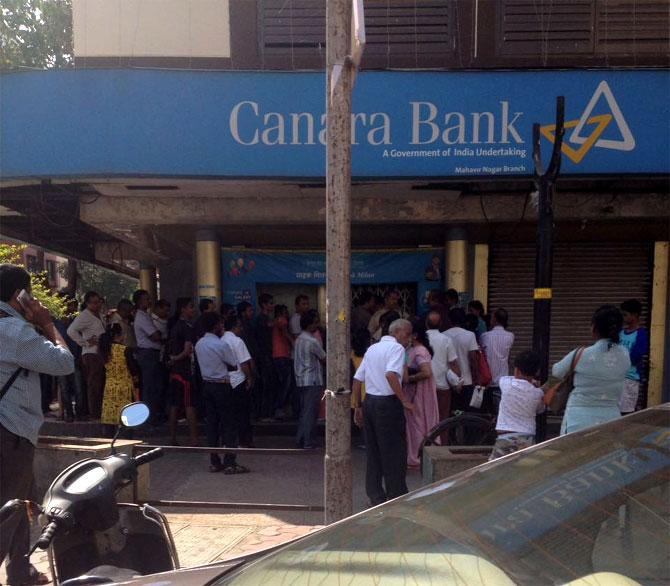 Withdrawal from ATM will be a restricted to Rs 2,000 per day per card in the first few days, which will later be raised to Rs 4,000 later.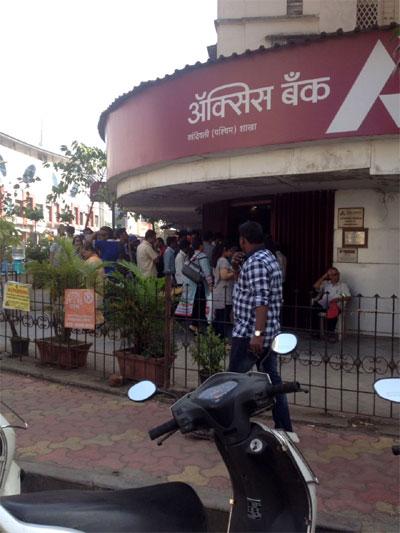 People, however, can deposit the old notes of Rs 500 and Rs 1,000 in banks or post office accounts from November 10, till December 30, 2016 without any limit.
Photographs: Mahipal Soni/rediff.com, Prasanna D Zore/Rediff.com, Hitesh Harisinghani/ Rediff.com and Shailaja N Mishra/Rediff.com