As real estate is about a tenth of the Indian economy, the extent of black money floating around in the sector is huge - many times more than what is said to be stashed away abroad, says Bhupesh Bhandari.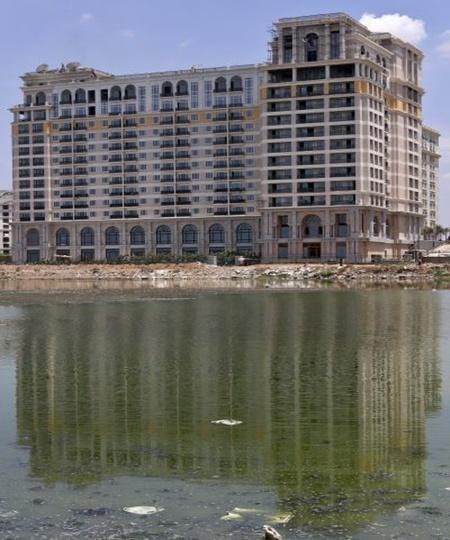 The Noida neighbourhood where I stay has finally made it to prime-time television.

People from Delhi and Gurgaon want to be shown around.

Friends and family from distant cities want to know if everything they have been watching on television and reading in the newspapers is true.

You see, this is where Yadav Singh, the former chief engineer of Noida, Greater Noida and Yamuna Expressway, stays. (As chief engineer, he had the authority to approve public projects of up to Rs 1 crore.)

All colony guards know the way to his kothi. Many of them are ready to leak gossip about him - without baksheesh.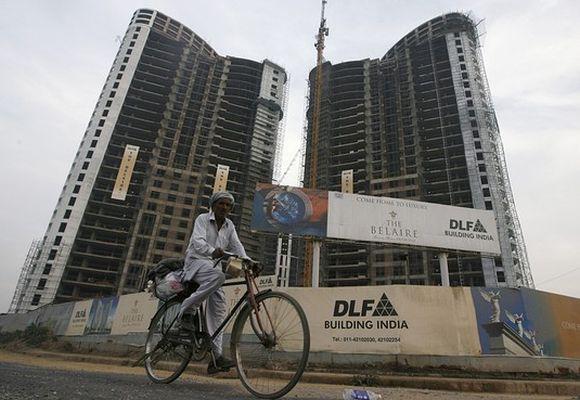 That's because of the fabulous riches the income-tax authorities are reported to have recovered from him in recent searches: expensive cars, Rs 15 crore (Rs 150 million) stashed away in an SUV parked outside his house, diamonds worth Rs 100 crore (Rs 1 billion), two kilogrammes of gold jewellery and papers that suggest he owns several properties.
At the moment these are just allegations, and the charges of political patronage and caste vendetta have really muddied the waters, but it could well be yet another instance of black money finding its way into real estate.

A few days before the Singh affair blew up, Cobrapost had disclosed the findings of a sting operation codenamed "Black Ninja": 35 real estate developers from all over the country were ready to accept black money from buyers and convert it into white.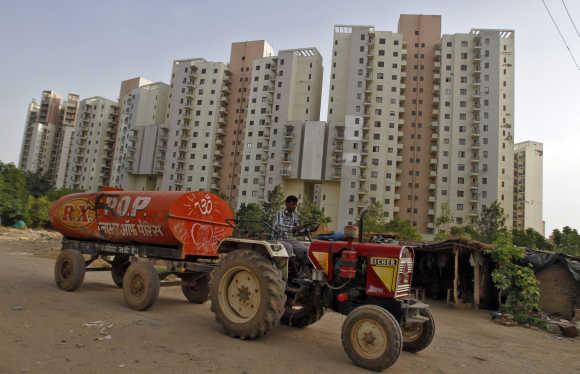 It found their CEOs and mid-level executives alike ready to accept 10 to 90% of the payment in cash. Some were willing even to accept money abroad through hawala.

We all have known that payment in cash is the norm in the secondary market; the Cobrapost investigation shows the practice is no less prevalent in the primary market.
It is not difficult to find out why builders accept cash. While obtaining the various clearances for their projects, they need to grease many a palm - all in cash. Speed money, a Gurgaon builder had told me, can add 10-20% to the land cost.
And since land accounts for 30-50% of the project cost, it escalates overall cost by three to 10%. The builder recovers this cash from customers. So if black money has to be curtailed in real estate, the processes need to be made transparent and discretionary powers need to end. But so much money is involved here that I doubt if any political leader will ever dare to clean up the Augean stables.
According to Liases Foras, a real estate consultancy, about 30% of all property transactions in the year to June 2012, were in black. As real estate is about a tenth of the Indian economy, the extent of back money floating around in the sector is huge - many times more than what is said to be stashed away abroad.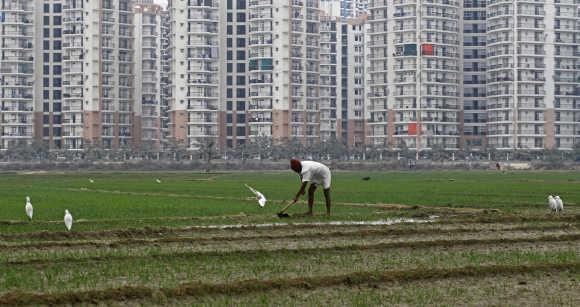 Pankaj Kapoor, the managing director of Liases Foras, says cash transactions are the highest in the National Capital Region. The cash component, according to him, is the lowest in affordable housing, high in the luxury segment and maximum in land.
Black money in the secondary market is almost impossible to track. In cities, there is a circle rate that is used as a ready reckoner by the authorities.
If there is a big gap between the market price and the circle rate, it acts as an incentive for the seller to under-declare the payment: he accepts a large chunk of the payment in cash in order to save on income tax. So it makes sense to fix the circle rate as close to the market price as possible.
But there is a flip side to it: a high circle rate reduces the scope for price correction when the market enters a downturn - like now.
In Rajarhat in Kolkata, for instance, the market price has fallen below the circle rate, and that has ensured that no transactions will happen because in such a scenario, the difference is treated as residual income in the hands of the buyer and is liable for taxation.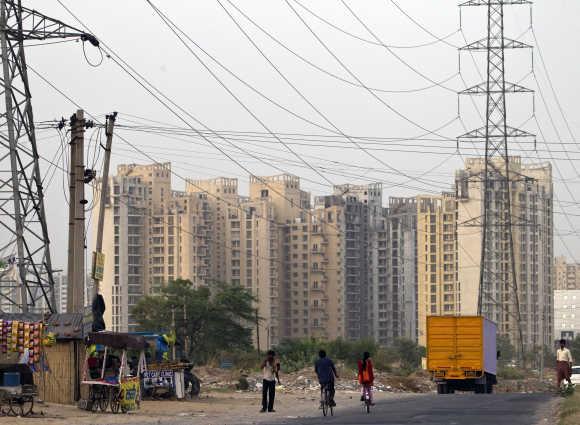 To curb black money in the primary market, the government has made it mandatory for all buyers to quote their permanent account number in all transactions. But buyers have got round it by using multiple such numbers.
In an interview to Mint last month, Finance Minister Arun Jaitley said that the government is looking at linking all real estate transactions with Aadhaar, the unique identity number. Such a move could indeed bring some sanity into the real estate market.
Mistaking black money in real estate as genuine demand from home buyers, many developers overbuilt in the last few years. As a result, most real estate markets are sitting on massive inventories.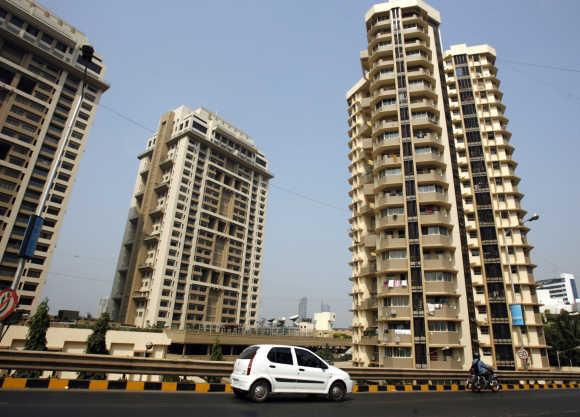 According to data provided by Liases Foras, Delhi and its suburbs were sitting on inventory of 83 months at the end of September 2014.
In Mumbai as well as Chennai, the inventory would take 50 months to clear. In Bengaluru, it would take 41 months; and in Hyderabad, 38 months.
The prevalence of black money has ensured that real estate prices stay totally out of whack in the country.
According to one study, it will take an Indian with the average per capita income 580 years to buy a top-end property in Mumbai, compared to 65 years in Hong Kong, 62 years in Paris and 47 years in New York.