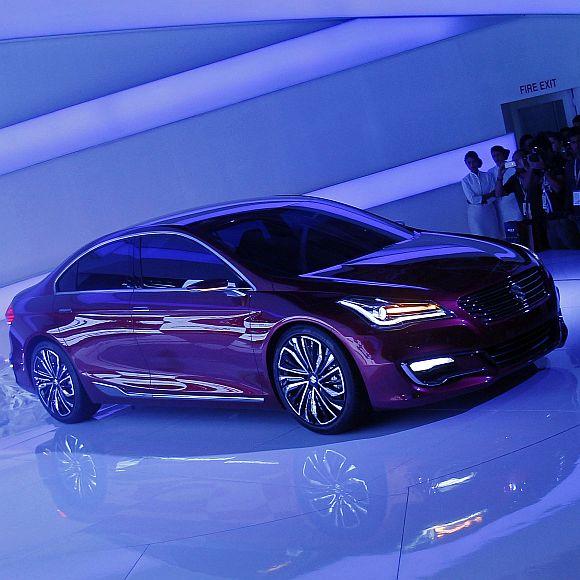 Maruti Suzuki Ciaz. Photograph:

Anindito Mukherjee/Reuters



Maruti Suzuki on Monday launched its most audacious attempt at gatecrashing the mid-sized sedan party, with the Ciaz, priced Rs 699,000-980,000 in India.

With this model, the country's largest carmaker hopes to shrug off its image as a manufacturer of small cars and compete with Honda's City and Hyundai's Verna, the leaders in a segment that sells 16,000 cars a month.

Developed at an investment of Rs 620 crore (Rs 6.2 billion), the most on a car by Maruti Suzuki, the Ciaz will also be exported to West Asia, Europe, Africa and Latin America.

The car is being launched commercially within nine months of the concept being unveiled at the Auto Expo in February.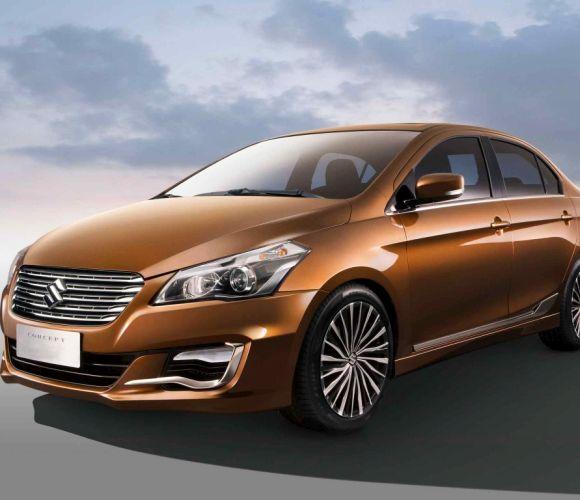 Maruti Suzuki Ciaz. Photograph: Kind Courtesy, Maruti Suzuki
The Ciaz comes strapped with Maruti Suzuki's 91-bhp, 1.4-litre K-Series petrol and 89-bhp, 1.3-litre DDiS diesel engines.

According to the company, the diesel version delivers a fuel efficiency of 26.2 kmpl and the petrol variant of 20.7 kmpl.

Maruti Suzuki on Monday said the Ciaz offered 10-12 per cent more room than other mid-sized sedans.

"We have designed this car keeping in mind the needs and expectations of the Indian sedan customer.

"The car has great looks, plush interiors, and offers generous room and comfort. Ciaz Diesel is India's most fuel-efficient car today," said Kenichi Ayukawa, managing director & chief executive of Maruti Suzuki.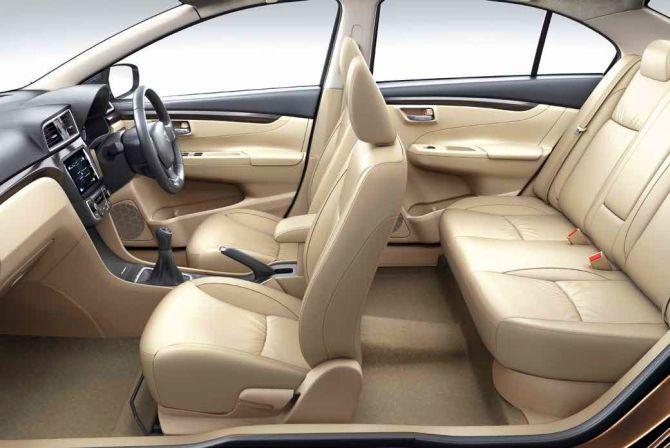 Maruti Suzuki Ciaz interior. Photograph: Kind Courtesy, Maruti Suzuki
The Ciaz, which will replace the SX4, has been booked by 10,000 people over the past month. About 60 per cent of the bookings are for the diesel variants.

This will be Maruti Suzuki's fourth attempt in over a decade to prise open the mid-sized sedan market in India.

Consumer response to the discontinued Baleno, SX4 and the Kizashi has been lukewarm.

Sales were anaemic in comparison with the company's best-sellers, the Swift hatchback and DZire compact sedan that sold 15,000 cars a month even in the midst of an economic downturn.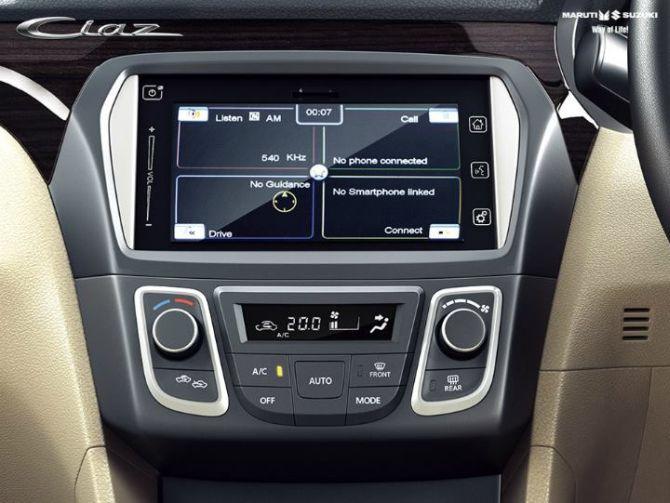 Maruti Suzuki Ciaz multimedia. Photograph: Kind Courtesy, Maruti Suzuki
At its peak, about 3,000 units of the SX4 were sold in a month, while segment leader Honda City sells about 5,000 units.

The Kizashi was discontinued within two years of launch in India.

"We are supporting this great product with effective communication and new initiatives. Just a few days ago, Prime Minister Narendra Modi invited global industry majors to 'Make In India'.

"Maruti Suzuki will make Ciaz in India with over 98 per cent localisation.

"And, the car will be exported from India to several countries around the world," Ayukawa added.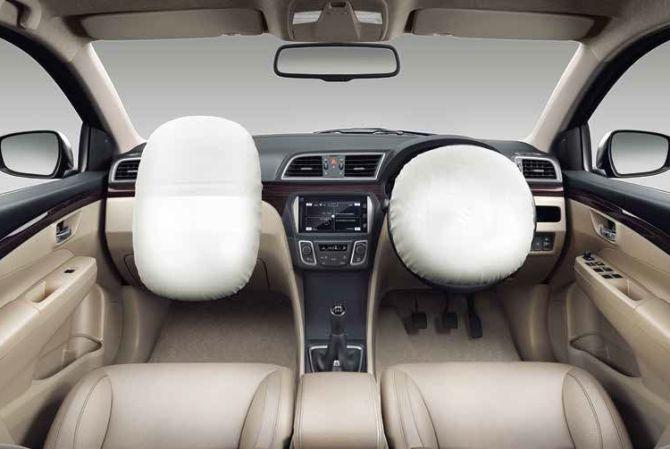 Maruti Suzuki Ciaz interior. Photograph: Kind Courtesy, Maruti Suzuki
The Ciaz will be available in four variants, with both manual and automatic transmissions.

In India, the Ciaz goes head to head with the Honda City, priced at Rs 719,000-1.1 million and the Hyundai Verna, priced at Rs 739,000-11.72 lakh or Rs 1.17 million (ex showroom Delhi).

The City has been Honda's flagship car in India for over a decade and sold 210 per cent more at 30,447 in the first five months of 2014-15.

The Verna, with a sporty styling, also has a fair share of buyers.

Maruti Suzuki is confident the Ciaz will expand its presence among mid-sized sedans.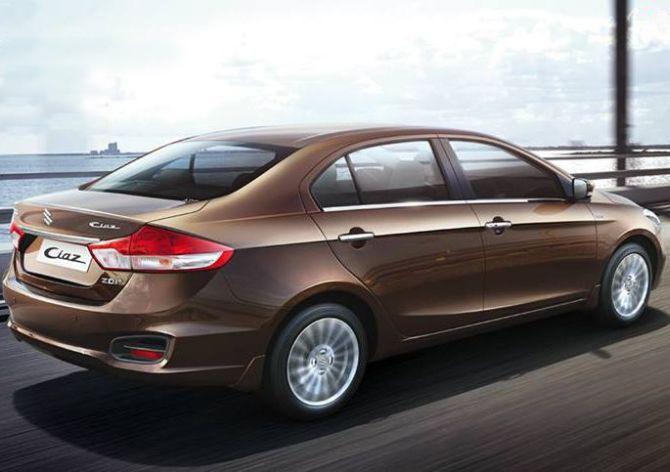 Maruti Suzuki Ciaz. Photograph: Kind Courtesy, Maruti Suzuki
"There are 1.4 million customers of the Swift and DZire.

"The Ciaz is a natural upgrade for them.

"We are expecting to sell 60,000-80,000 cars in the first year of launch.

"The Ciaz is a great product and we expect the overall segment to grow with it," said R S Kalsi, executive director (marketing & sales), Maruti Suzuki.

The Ciaz is also the first of many premium products Maruti Suzuki has up its sleeve.

The company is slated to drive in the S-Cross and a larger sports utility vehicle in 2015, followed by a compact SUV based on the XA Alpha in 2016.