Big, fat wedding days are ahead for Indian families and among those set to tap the opportunity are luxury car rental companies.

Each year, at least 10 million Indians marry and the market is estimated at nearly $35 billion, growing at about 25 per cent annually.

Carzonrent signed a deal last month for a fleet of 120 new units of Mercedes-Benz C-Class sedans, with a focus on high-end marriages.
Rajiv Vij, managing director of Carzonrent India, said: "Big fat Indian weddings are perhaps the most exciting opportunity for luxury car rental companies, for the celebrations in their home cities or at wedding destinations in Rajasthan and Goa.

"We already have some bookings and are expecting large volumes for our luxury cars this wedding season."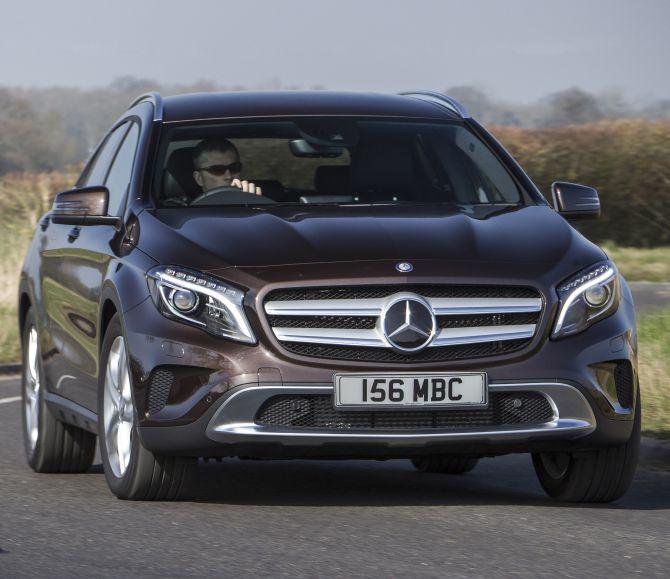 Mercedes-Benz GLA. Photograph: Kind Courtesy, Mercedes-Benz
Middle-class families spend Rs 40-50 lakh (Rs 4-5 million) on a marriage and the range is Rs 3-4 crore (Rs 30-40 million) for an upper middle-class one.

Nor are marriages in the range of Rs 10-50 crore (Rs 100-500 million) so unusual, say experts.

Gurudev Ahluvalia, director, KTC (formerly known as Karachi Taxi Company) India, said: "In 2007-08, the maximum number of luxury cars used for a wedding was about 20; today's weddings have about 100.

"Also, the number of luxurious weddings are 18-20 today against four -five only six-seven years ago."

He said KTC India was launching two high-end luxury cars (in the Bentley range) by the end of this year to be used in a marriage doli, at Rs 300,000 a day.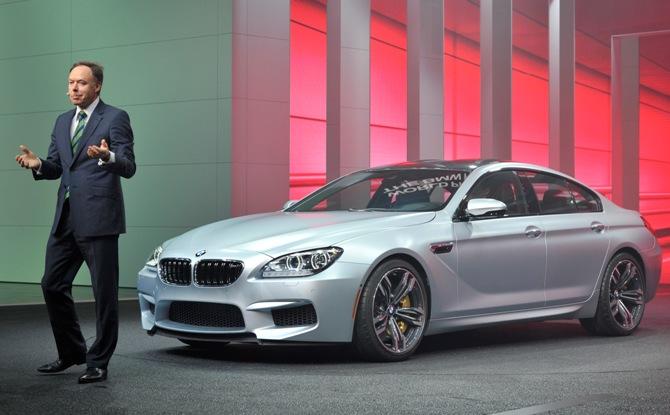 Dr Ian Robertson, of the BMW Board of Management, speaks next to the M6 Series Gran Coupe at the North American International Auto Show in Detroit, Michigan. Photograph: James Fassinger/Reuters
As of now, KTC rents out an Audi and BMW series for marriage dolis at Rs 35,000 a day.

Sahdev Goil, founder, Presidential Wheels, contends the latest trend is of a shift back to vintage cars.

"It becomes easy to hire luxury cars nowadays.

"However, getting vintage cars is more difficult and people prefer it."


Lamborghini Gallardo LP550-2. Photograph: Kind Courtesy, Courtesy, Lamborghini
This year, Presidential Wheels has added four vintage cars to its fleet, ranging from 1960 models of Ford and Austin cars.

Goil claims to have 14 bookings a month for the peak season of November to February.

Each vintage car booking costs Rs 35,000 a day. Goil, now 27, founded Presidential Wheels in 2011, with a fleet of customised limousines.

MyTaxiIndia is also expanding its luxury car fleet, in the backdrop of high demand.

Anshuman Mihir, Founder & chief executive, said, "Compared to four-five years earlier, when luxury cars had demand from only upper middle-class families, now the middle-class, especially Punjabi and Gujarati families, demand two-three luxury cars for their weddings.

Also, demand from upper middle-class families has increased to 15-16 cars on average, as against five-six earlier."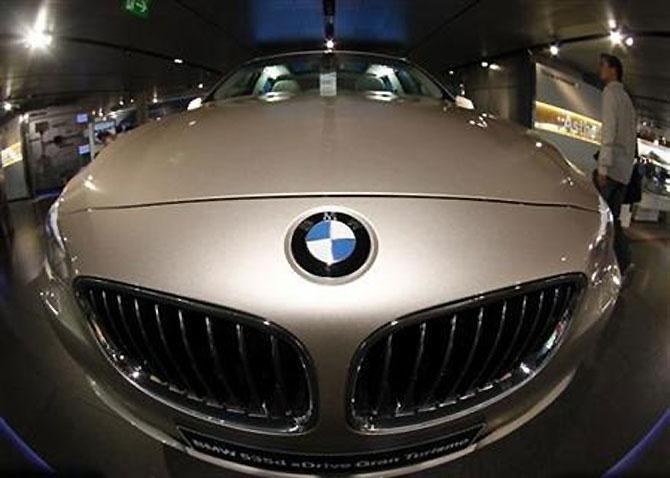 A BMW car. Photograph: Kind Courtesy, Michael Dalder/Reuters
MyTaxiIndia got wide popularity after supporting a marriage of the Munjal family, which owns Hero Honda, in Udaipur last year.

It provided about 70 luxury cars, from the Mercedes-Benz and BMW 7 series to Toyota Corolla.

"Seeing the increasing demand, we are in the process of widening the fleet," said Mihir.

The Rs 7-crore (Rs 70-million) MyTaxiIndia expects earn revenue of Rs 40 crore (Rs 400 million) in 2014-15.

The marriage of Lakshmi Mittal's niece, Shristi Mittal, was in the news after they'd spent about Rs 500 crore (Rs 5 billion) for a three-day wedding at Barcelona.

New York hotelier Vikram Chatwal had spent Rs 100 crore (Rs 1 billion) for his marriage with model Priya Sachdev.

Sahara Parivar chief Subrata Roy had reportedly spent Rs 550 crore (Rs 5.5 billion) for his sons' weddings in 2004.