Image: Ratan Tata. Photograph: Reuters
The company has made several minor tweaks since the Nano's commercial launch in 2008.
Ratan Tata admitted on Wednesday that Tata Group made a 'bunch of mistakes' in the sales and marketing of Nano.
Branding the car as the 'cheapest' rather than 'most affordable' was the greatest flaw that distanced people from it, he added.
The company has made several minor tweaks since the Nano's commercial launch in 2008.
In 2012-13, Tata Motors set out to revamp the Nano, accompanied by high-pitched campaigns.
But the fortune of the mini car is still waiting to be lifted, even though the lower variants have been taken off the road.
The Nano Twist (with power steering), which was launched in January 2014 at Rs 292,000 faced tough competition from more powerful Alto800 priced at Rs 347,000 and the Hyundai Eon available at Rs 350,000 (on-road, Mumbai).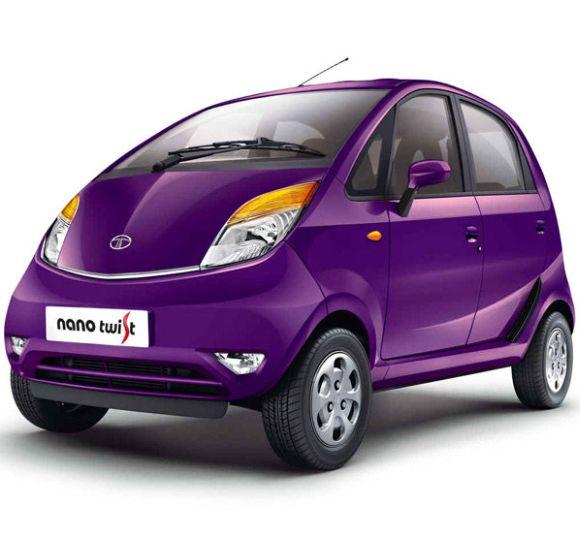 Image: Nano Twist. Photograph: Kind courtesy, Tata Motors
In May, Tata Motors tried to pump new life into the ailing Nano by launching the next-gen Nano complete with new gearbox technology, updated interior and exterior looks and styling.
With Tata Motors phasing out all three first-generation variants of Nano, the car's replacements have not pushed sales but sent prices soaring.
In an effort to rid it of the tag of a poor man's car and promote it as a regular compact car, Tata Motors phased out the low-cost standard, CX and LX variants that debuted in 2008.
The car's standard variant which carried a tag of Rs 100,000 (Rs 130,000 on-road) kept alive the promise of Tata, former chairman of Tata Motors and also the brain behind the car.
However, it was a barebones model, without even air-conditioning.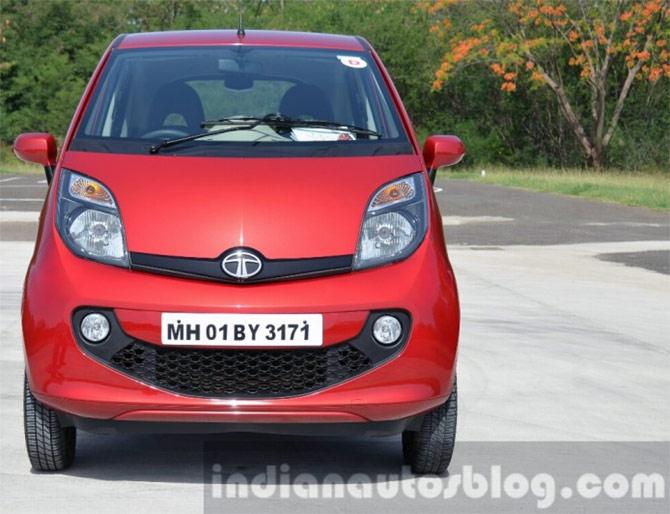 Image: GenX Nano. Photograph: Kind courtesy, Indianautosblog
Nano was designed by a group of young technicians aged 25 or 26, Tata said, adding, the vehicle's launch was successful beyond expectation.
The Nano has a troubled past.
It was originally planned to roll out from a plant in Singur, West Bengal, but the plant had to be shifted to Sanand in Gujarat after political protests at its earlier plant.
Instances of the car catching fire initially after it was launched didn't help its cause either.