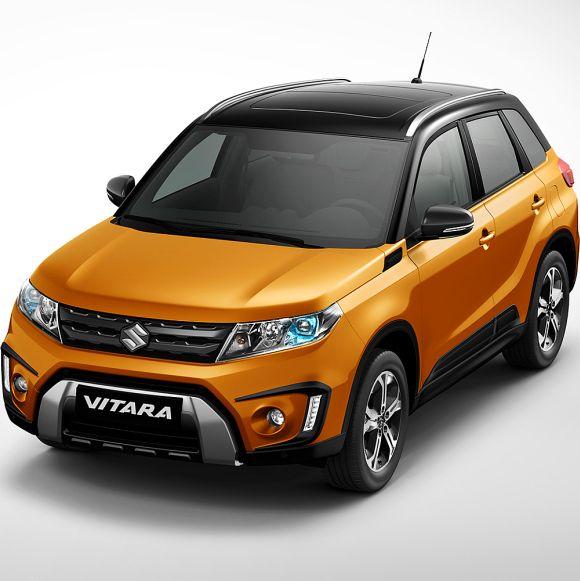 Image: Suzuki Grand Vitara. Photograph: Kind Courtesy, Suzuki
Paris Motor Show, which ended on October 19, is one of the biggest and brightest automobile shows in the world. It witnesses the largest amount of global debuts of production vehicles.
Moreover, it is here where the largest number of concept vehicles are showcased for the first time. The show is based on a different theme every year, and this year it was 'Automobile and Fashion'.
Just like it's done every time, this year too offers a tall list of new products out of which some will make it to the Indian shores. Among the plethora of cars, let's see the 5 most important ones.
---
Maruti Suzuki Grand Vitara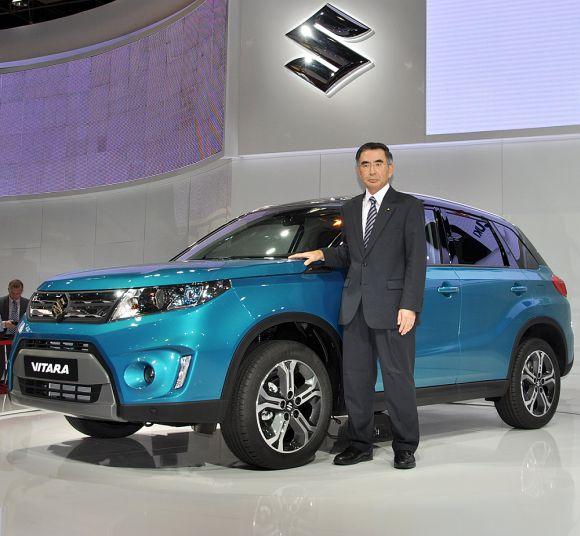 Grand Vitara. Photograph: Kind Courtesy, Suzuki
From Suzuki's stable, it is the Vitara that is hogging the limelight in Paris. We all are familiar with the fact how it performed on Indian soil.
Despite a powerful engine and butch looks, it failed to draw many buyers mostly because of the price and fuel economy.
But as Suzuki has realised the drawbacks, it is quite possible that it will price it neatly and will offer it in a diesel fuel trim.
At a glance, it is majestic and looks more refined and modern. Upfront, it features an imposing personality with a seashell like bonnet, vertical twin slat grill, angular air dams and bumper scoops.
The sides too, look good with chrome rub-rails at the bottom and a thigh over the rear wheel arch.
---
Volkswagen Passat
Photograph: Kind Courtesy, Volkswagen
Passat, the luxury sedan for the 2015 model is being showcased at the ongoing Paris Mondial de l'Automobile.
The current model offered in India falls in price bracket of Rs 22.1 lakh to Rs 27.3 lakh.
Though the car is similar to what we have now, it is powered by a 1.4-litre TSI petrol generating 153.9bhp as of 5000 revs which is coupled to an electric motor that makes 14.8bhp.
The whole hybrid system generates a combined torque of 400Nm. In this way it delivers both performance and efficiency in a very eco-friendly way. However, it can't be said that how long will it take for this hybrid to come here.
---
Skoda Fabia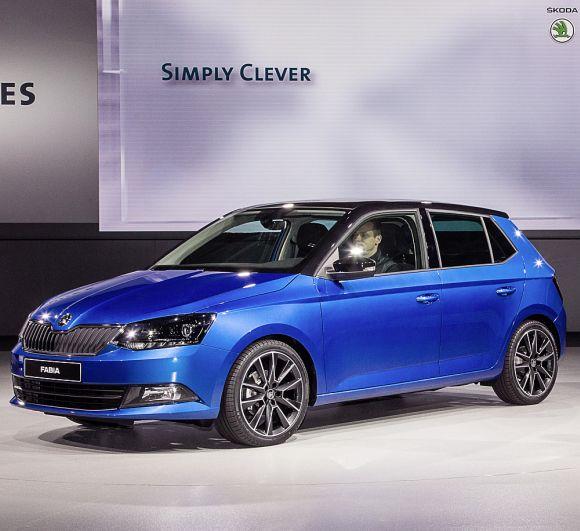 Photograph: Kind Courtesy, Skoda
Moving on, it's the Czechoslovakian manufacturer, Skoda, that has a fair amount of share in Indian market. With an all new updated Fabia showcased at the Show it has big plans for this car.
Though, Fabia only manages moderate sales despite the class leading stuff it had on offer, it is most likely to reach India by next year.
The new car incorporates Skoda's new design philosophy with angular and sharp cues. It is very much related to its elder siblings. It might feature the same engine that the outgoing Fabia carries.
---
Land Rover Discovery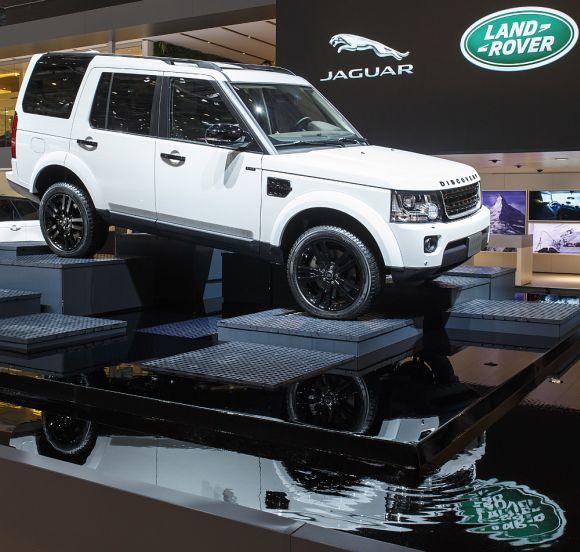 Photograph: Kind Courtesy, Land Rover
Land Rover Discovery made a unique debut ahead of Paris Motor Show. The premium SUV has served as a benchmark of a true-blue offroader around the world and in India too.
Adding to the excitement, Tata's ownership will help cater its early launching in India, as soon as it makes global launching in 2015.
The bruiser looks very sporty, unlike the outgoing car which looked hefty due to its squared styling.
One may relate its front and rear appearance to Evoque which is one of the worlds best selling compact SUV.
The sides gets huge wheel archs with equally matched wheels and tall stance gives better command of the road ahead.
The crossover is packed with cutting edge technology to assist over both on and off the road.
---
Jaguar XE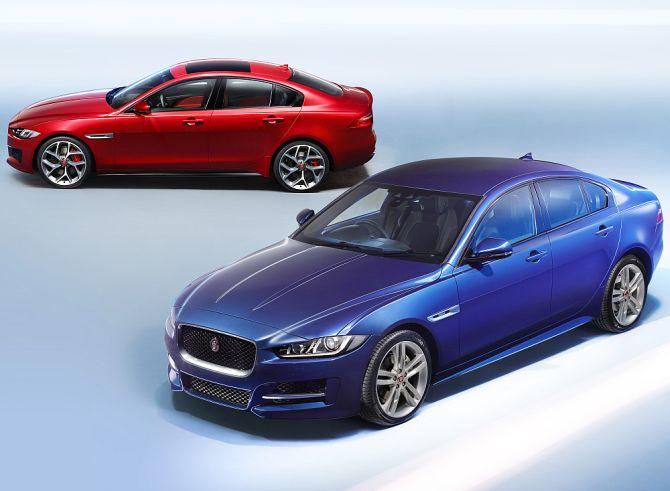 Photograph: Kind Courtesy, Jaguar Land Rover
Jaguar is entering again into the compact executive saloon segment after it discontinued the X-Type back in 2009.
The car is scheduled for the sales and production in the first half of 2015 for global markets followed by India. And looking into the fact that the brand is owned by Tata, there isn't much that can keep it from our subcontinent.
The car has followed the same cat design that every Jaguar is known for. Sharing resemblance from its elder sisters, it looks much leaner and stylish. Also, since it is a compact luxury sedan it will fall in a lower price bracket.
Powered by


CarDekho.com offers the best platform in India to research cars online. Make better car buying decisions using features like car research, reviews, car comparisons, discounts, on-road prices etc. on CarDekho.com.