In its never-ending quest to break records, Dubai announced the opening of the "world's new tallest hotel" -- the Gevora Hotel on Sunday.
Located on the Sheikh Zayed Road near the Dubai International Financial Centre, the 356-metre tall structure, built by Majid Al Attar, consists of 75 floors, 232 deluxe rooms, 265 one-bed room deluxe and 31 two-bedroom suites.
Here's a glimpse of the mammoth structure.
The Gevora Hotel has become the tallest hotel after the 355-metre-tall JW Marriott, which is located nearby. Photograph: Gevora Hotel/Facebook
It's exactly 50 metres taller than London's Shard, which clocks in at a comparatively puny 306 metres. Photograph: Gevora Hotel/Facebook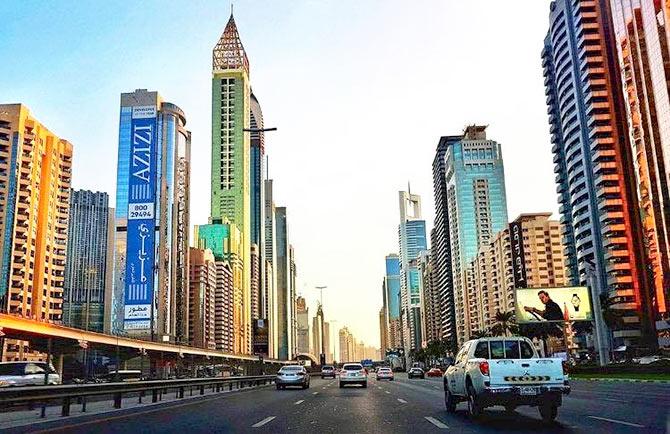 The property is also equipped with a pool, jacuzzi, health club and luxury spa for its residents and visitors on the 71st floor. It also has five restaurants offering international and local cuisines. Photograph: Gevora Hotel/Facebook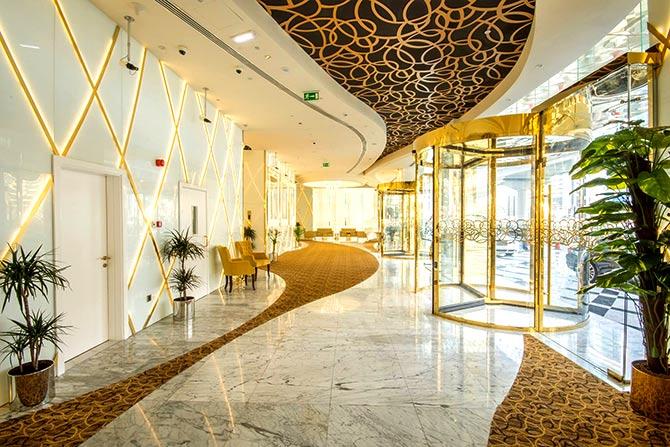 Guests who enter this jaw-dropping tower will walk through gold-plated revolving doors. Photograph: Gevora Hotel/Facebook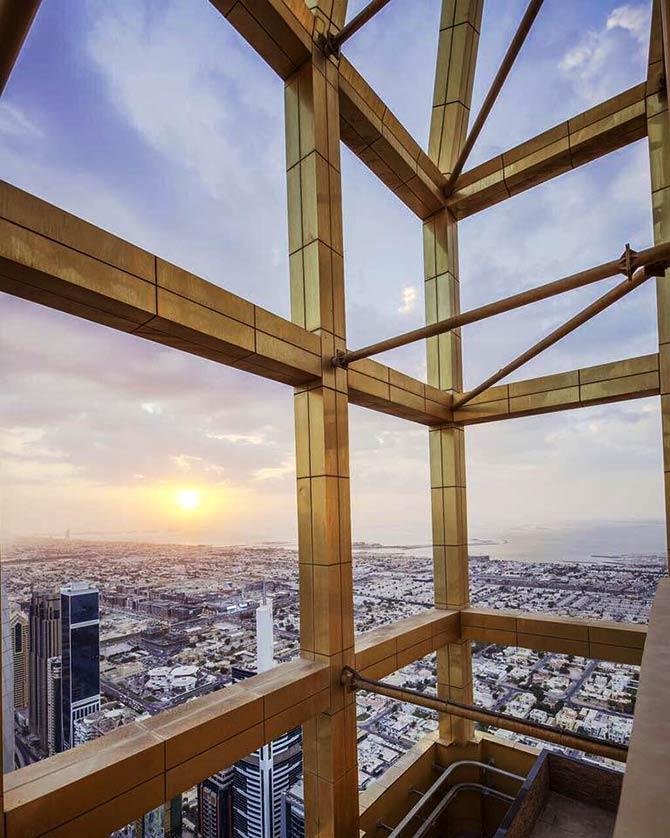 The hotel will give guests panoramic views of the desert city. Just a fun fact, the Gevora Hotel is three times taller than Big Ben and 56 metres taller than the Eiffel Tower. Photograph: Gevora Hotel/Facebook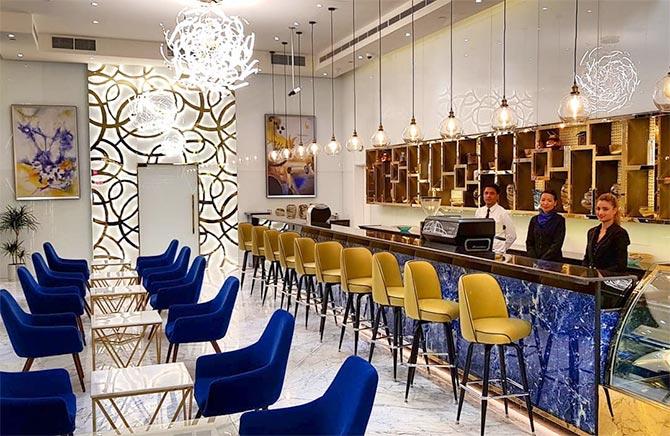 Rooms at the hotel will start from Dh550 (Rs 9,600) per night. The price for the junior suite is Dh1,100 (Rs 19,250) per night while the two-bedroom suite costs Dh2,000 (Rs 35,000). Photograph: Gevora Hotel/Instagram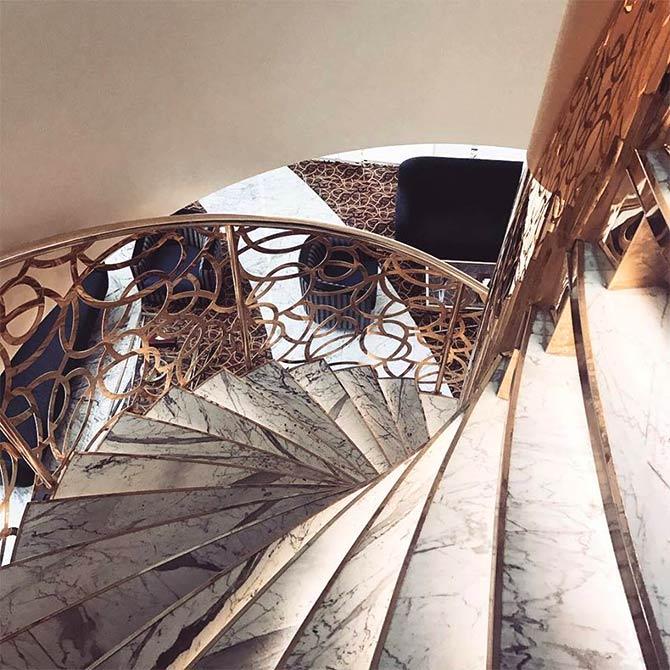 The hotel not only has six elevators, but a marble staircase. The hotel has a total of 3,859 stairs inside the premises. Photograph: Gevora Hotel/Instagram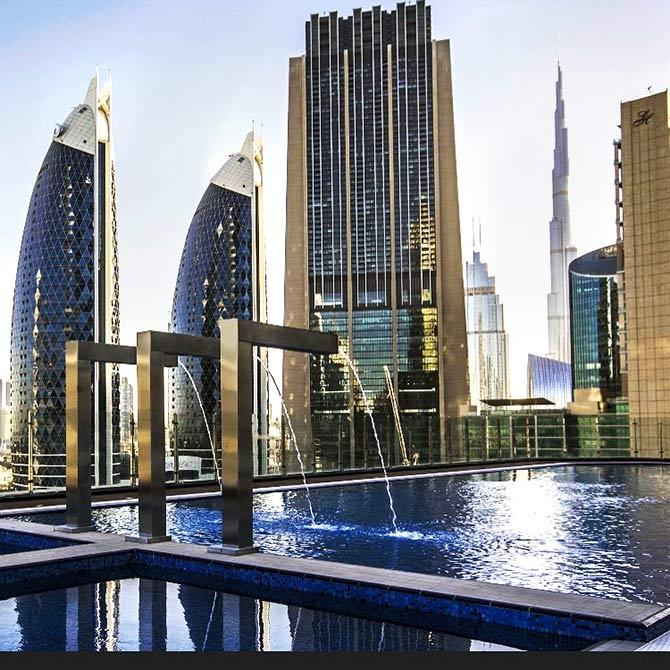 The pooltop bar is within eyesight of the world's tallest building - the 828 metre Burj Khalifa. The hotel has the highest pools in the world, that collectively hold 424,100 litres of water. Photograph: Gevora Hotel/Facebook