Zomato has acquired Gastronauci, Poland's leading restaurant search service, increasing its presence to 16 countries.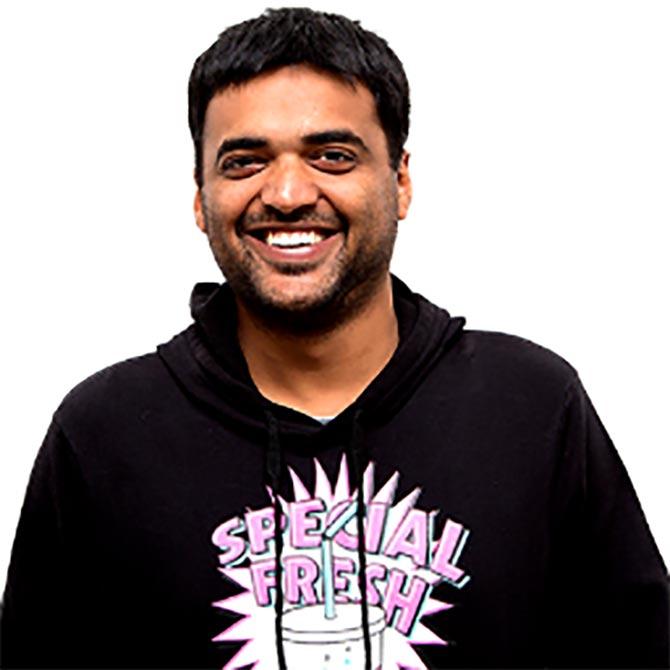 Image: Deepinder Goyal, founder of Zomato. Photograph: Courtesy, Zomato
September 23-Hello Poland. Country#16 for Zomato!
August 22-Country#14 & #15, Zomato now in CzechRepublic and Slovakia
These are not headlines in Indian newspapers, but updates on Zomato Founder & CEO Deepinder Goyal's Facebook page.
Goyal not only uses it to share updates, but also to hunt for talent and share an opening.
The latest update is on Zomato's fourth acquisition overseas this year.
The restaurant discovery service has acquired Gastronauci, Poland's leading restaurant search service, increasing its presence to 16 countries.
Backed by $37 million it raised from Sequioa Capital and Info-Edge (India) in 2013, Zomato has acquired four companies globally in three months.
Photograph: Mario Anzuoni/Reuters
These include New Zealand-based restaurant search service MenuMania in July 2014, Lunchtime.cz and Obedovat.sk, the popular restaurant guides in CzechRepublic and Slovakia for a combined $3.25 million, in August, 2014. These will help it make inroads in Central and Eastern Europe.
With these acquisitions, Zomato now provides information for over 260,000 restaurants across 16 countries.
The markets it operates includes the UK, UAE, South Africa, New Zealand, the Philippines, Portugal, Brazil, Chile, Turkey, Indonesia, Sri Lanka, and Qatar, and 35 cities across India.
After making a mark in India, where it provides information on over 60,000 restaurants across 35 cities, Goyal is trying to expand overseas at a brisk pace.
''Zomato's ambition is to be the first consumer internet brand out of India,'' said Sanjeev Bhikchandani, founder and executive vice-chairman, Info Edge, the main promoter of Zomato with 51 per cent stake, in a recent conversation with Business Standard.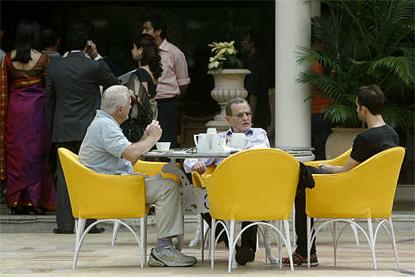 ''We want to be the Google of food. Our vision is to be the global platform when someone is looking for food locally," said Pankaj Chaddah, Goyal's partner and co-founder & COO, Zomato, in an earlier interview.
In the next 8-9 months, it plans to enter nine new markets: Canada, Ireland, Malaysia, Vietnam, Lebanon, Jordan, Kuwait, Oman and Colombia.
But there's method to his madness. The big markets for restaurants are in the US, Germany, Japan, Russia, Australia and the UK.
The business is dominated by search giant Yelp, which is present in 28 markets, and includes others like JustEat (13 countries), and Open Table (20 countries), but they primarily focus on food ordering and table bookings, and don't aid discovery like Zomato.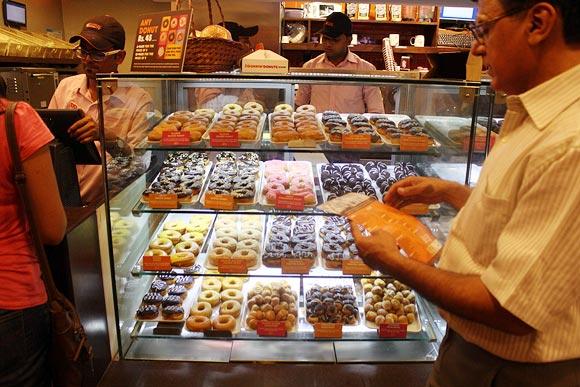 Photograph: Hitesh Harisinghani/Rediff
Goyal's strategy till now, has been to enter markets where there's an opportunity to aid discovery of restaurants. ''Part of the strategy is to go to under-served markets first, and grab the traffic,'' said Bhikchandani.
''The US is a huge market. We will need much more bandwidth and money to go into the US,'' says Chaddah. ''There's a huge player already. We have to disrupt it whenever we go there,'' he added, explaining the challenges the US market poses. Goyal, who likes driving, does not plan to enter the US in the near-term, but may target it by late 2015.
Zomato was founded by Goyal and Chaddah as Foodiebay in July 2008 while they were still working as consultants at Bain & Co in Delhi.
Starting with 1,200 restaurants in and around Delhi, they quickly expanded to Kolkata, Mumbai and Pune.
Bhikchandani came across Foodiebay and his company, Info-Edge, invested $1 million in 2009. In 2010, it rebranded to Zomato to have a brand name that was short, easy to remember and made people think of food.
It also wanted avoid any confusion with ebay and take the brand international.
"We scored with the product and the execution. Our product is much more usable, and has better content than anyone out there," says Goyal. Next, he plans to enter Canada and Malaysia.